Wade Hayes - Old Country Still Rocks
Conabar Records
****1/2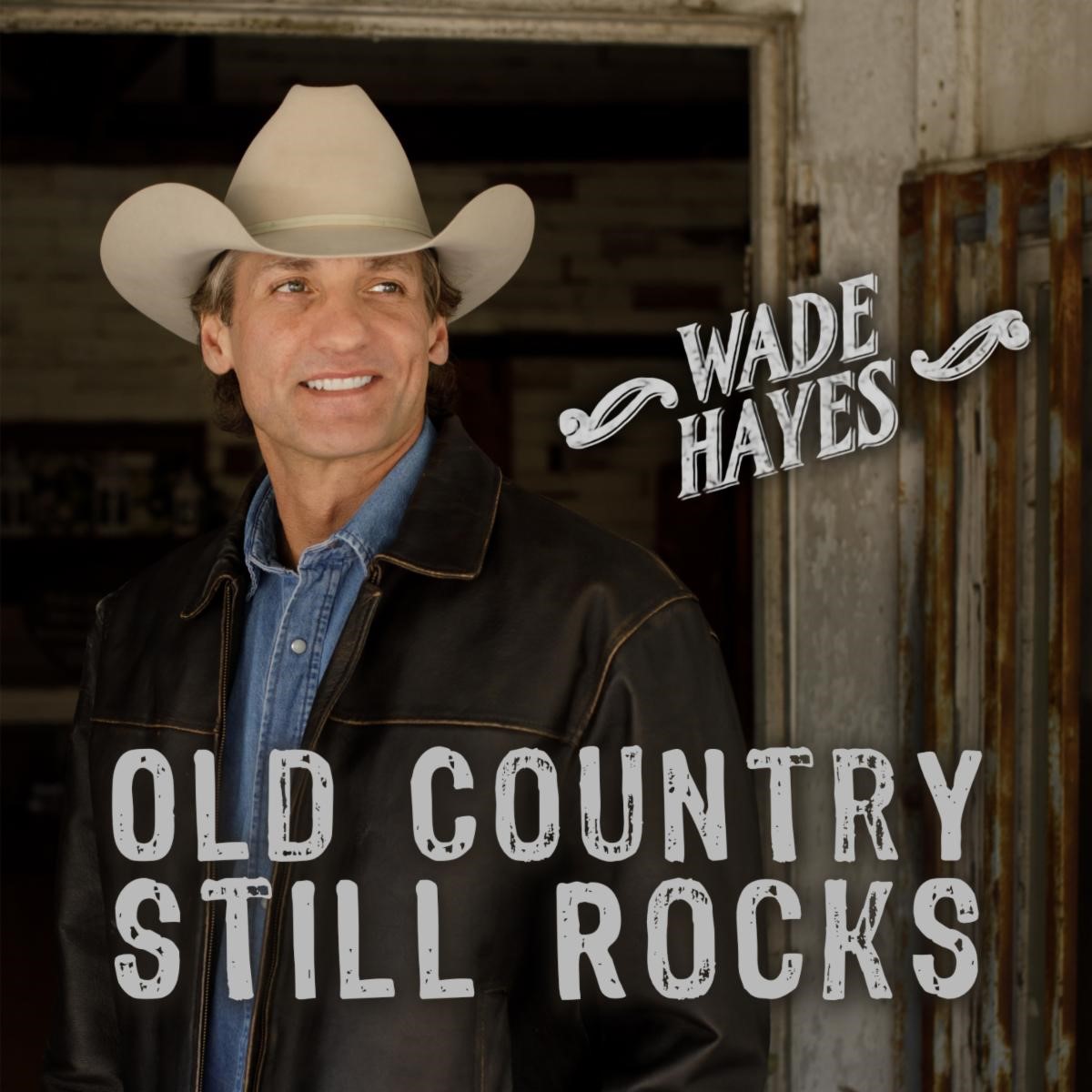 Wade Hayes is an artist who has cemented his place in my favourites from the rich 1990s country genre. One of the most immediately gripping aspects of this latest album is that voice: a dynamic, tightly controlled croon that can pacify and energise at different turns. He evokes the classic sounds of trad country in a manner which few modern acts are willing to take on. This is Wade Hayes' masterpiece. Everything about this record is done masterfully. Can a record of cover songs ever be new? Oh yes. Wade delivers bracing moments of clarity, aching cries of anguish, cleansing waves of sonic purity, and ebullient surges of joy. His style, voice, and the inventive arrangements of OLD COUNTRY STILL ROCKS make you hear songs you know by heart, in your sleep, in different ways—and appreciate them all the more. It'd be easy to rattle off each track and sing their praises. It's easier to note that the ten cover tracks on here, in their entirety, are treated with the same meticulous care and attention to detail that Wade provides his own material. In doing so, he delivers a record that's arguably the most enjoyable listening experience in his extensive discography. It's high time that Wade Hayes is mentioned in the same breath as other 1990s trad country heroes—Mark Chesnutt, Alan Jackson, Tracy Byrd and Tracy Lawrence—now dumped in the bargain bins as today's country has evolved into something quite different.
He sets the tone with the self-penned opening title song that lays out his passion for 'real' country music, as he name-checks Strait, Haggard, Chesnutt, Whitley, Diffie, Loveless and numerous others, who' in one way or another' upheld country music's rich heritage in the face of rock, pop and hip-hop incursions. Wade's timeless, soulful twang skillfully rides a driving honky-tonk groove on this exuberant tune with steel guitar, electric lead, fiddle and crack drumming turning up the heat, as he appears to be having a grand old time whenever the beat accelerates a little. Not surprisingly, his enthusiasm is obvious elsewhere as well, especially on Willie Nelson's Whiskey River, possibly best-known through the Johnny Bush hit. Long-time Nelson band member Mickey Raphael guests on some wild harmonica alongside tasteful bluesy organ that contrasts with the song's staccato rhythms. He turns to Nelson's Outlaw compadre Waylon Jennings for Just To Satisfy You, a song Ol' Waylon co-wrote with comedian Don Bowman in 1963, but had to wait almost 20 years before it finally became a duet hit with Nelson in 1982. Wade's interpretation doesn't really add any new flavour to the original but does serve as a fine showcase for his vocal prowess. 
Wade does, however, deliver the highlight of the album by breathing new life into Slowhand and does so without changing all that much from the Conway Twitty country hit. His rich, resonant baritone is full of sensuality … the bluesy, smouldering steel licks, the fluid and radiant electric guitar picking, and the sultry organ runs built into glass-clear, lucid swells in the arrangement. Almost as compelling is his reading of Tony Arata's desolate Halfway Down. Originally a hit for Patty Loveless, Wade's cracked voice is at its most tortured on this desperate drinking song. With each of these songs, Wade Hayes interprets them in his own captivating manner making for an album destined for long-time listening enjoyment.  
November 2023