Victoria Bailey - A Cowgirl Rides On
Rock Ridge 
****1/2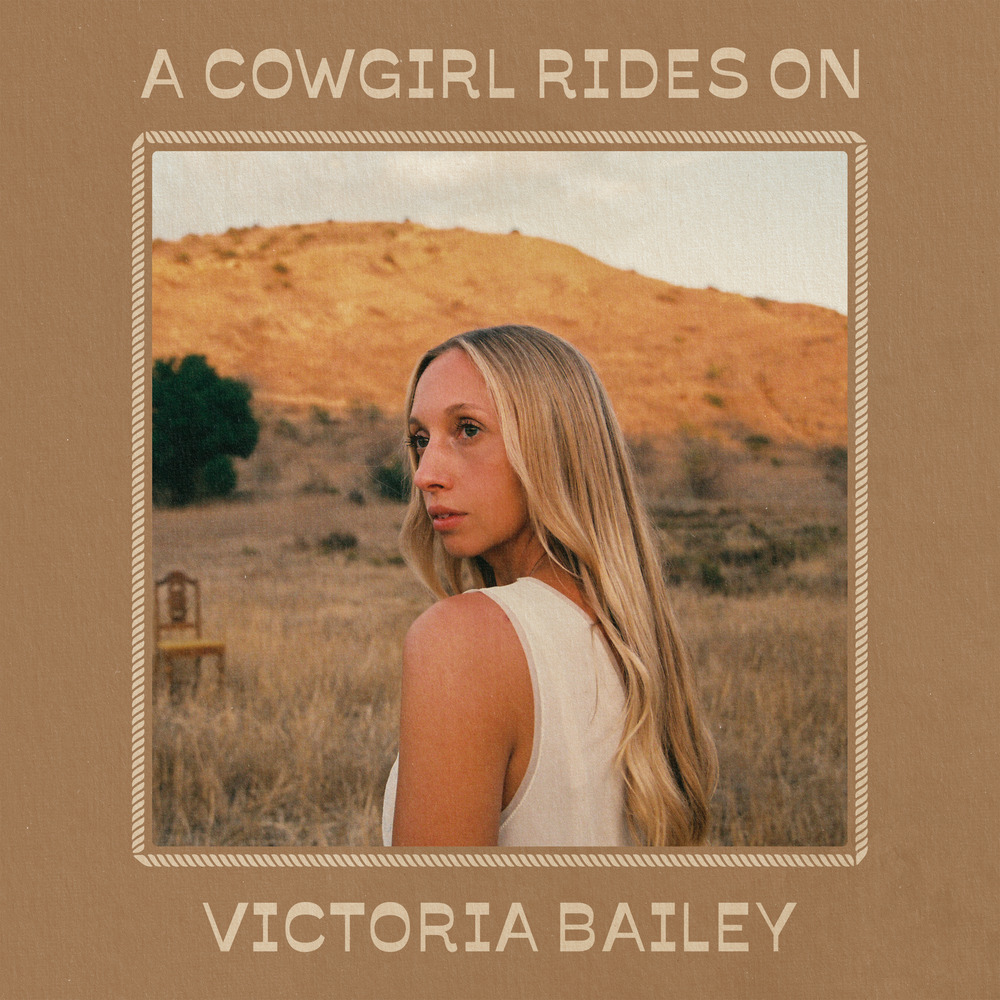 This second album by Victoria Bailey is a tour de force loaded with autobiographical tales from the California rhinestone cowgirl. Her sound is at times reminiscent of acts like Carter Sampson, Kacey Musgraves and Iris DeMent. Just like those artists, she can translate life's more unfortunate personal events into music that resonates in a universally emotional way and also communicates with eloquence. The best approach to making art accessible is for artists to be as vulnerable and sincere as possible, though that task is easier said than done. On the other hand, if it gives listeners ingress toward their own sincerity, the results will be worth the unease. Played tenderly, with a striking intimacy, the subtle and affecting material has a serene and entrancing beauty, both in sound and lyrical content as Victoria opens her inner soul about relationships, faith and her resilient approach to it all. A gently produced Western-tinged album full of wide-open spaces and cowgirl-like ballads, Victoria's skill of combining original songs with inspirations from her western heritage and lifestyle, work hand-in-hand with her chosen instrumentation. The release features an all-star cast of collaborators including producer Brian Whelan (guitar), Ted Russell Kamp (bass), Jeremy Long (pedal steel, Dobro), Philip Glenn (fiddle, mandolin, banjo) and Leeann Skoda (background vocals). But it's Victoria Bailey who demands the attention with her sweet, roots-influenced songs and candid storytelling.
Delightfully fluid and open, a complex portrait of a musician happily rooted in the western-gospel side of country but influenced by a world teeming with ideas. Soaking up the sights across the wide, open prairie, A Cowgirl Rides On is an isolated retreat from a doomed romance and the idea of being free with no ties and living somewhere in the endless in-between. Set against a backdrop of sweeping classic country influences and a hard-worn, gritty edge, the song is based on the true story of a woman who rode her horse across America from New York to California. Musically, there is something timeless to the song. Snake Trails opens with banjo, then develops into a toe-tapping jaunt. With a heady rush of optimism, she speaks of canyons and the land as she rides her mustang to Gloryland with the joyful plea of 'let me be a cowgirl again for one more day.' It's admirable how catchy the song is, and it shows a sense of strength and daring on the part of Victoria to put her vocal front and centre.
Mournful fiddle sets the scene for the sad tale of Sabina, a woman of the night who leaves her lover at home to wander with the barflies and gamblers while grappling with dark, desolate truths. She then travels down a gospel trail for Down From The Mountain, an infectious bluegrass-flavoured song about giving herself to her Maker. It is sung so naturally, that you can't help but be caught up in her obvious exuberance. She closes with Sweet By And By, a softer gospel tune with delicate harmonies from Leann Skoda which further endorses Victoria's strong religious beliefs. Again, it all sounds so casual, so innate, that you cannot fail to embrace the sheer beauty of the track. Victoria Bailey is a talented singer-songwriter, but the impressive thing is how well she holds the listener's attention, it matches an awareness of songwriting's roots with more than a few ideas on where it could head to ... engrossing, stirring musicality. An album worthy of repeated plays.
October 2023