Tommy Overstreet Obituary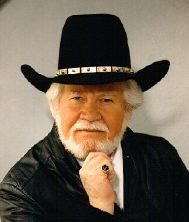 Tommy Overstreet, a successful country-pop singer of the 1970s, passed away at his home in Hillsboro, Oregon on November 2, 2015 following several months of ill health. He was 78.  Often known simply as 'T.O.' by his fans, he enjoyed a string of hits with 'Lady' songs including
(Jeannie Marie) You Were A Lady, Ann (Don't Go Runnin'),
and
Gwen (Congratulations),
placing 20 songs in the American country top 20 between 1971 and 1979. Alongside his numerous hit records, extensive touring and regular album releases, Tommy's rich voice, combined with his muscular build and movie-star looks, helped propel him into the spotlight as a frequent guest on the top TV variety shows of the day, such as Hee Haw and The Midnight Special.
He was born on September 10, 1937 in Oklahoma City, and an early interest in music was encouraged by his cousin Gene Austin, a singer who had garnered notable fame in the 1920s with his recordings of
My Blue Heaven
and
Ramona
. Tommy's musical career started when he was 17, singing on country and western star Slim Willet's television show in Abilene. Soon after he turned to pop music, and began performing pop songs on radio stations in the Houston, Texas area, and appeared in a musical titled Hit the Road.
While studying broadcasting at the University of Texas, he began playing in local clubs under the name Tommy Dean from Abilene, and toured frequently with his cousin. After a stint in the Army, he moved to Los Angeles in the early 1960s to begin a songwriting career, contributing material to pop crooner Pat Boone. After returning to Texas, he formed a group called The Shadows and shortly after made his first recordings at Norman Petty's studio in Clovis, New Mexico, along with Jimmy Gilmer and the Fireballs. Later he recorded in New York City at Roulette Records, with Doc Severinsen on trumpet, Sam 'The Man' Taylor on saxophone and the Ray Charles Singers singing backup, but none of these recordings were released at the time.
In 1967, he moved to Nashville, where he became the regional Professional Manager of Dot Records in addition to signing with the label as a recording artist. His debut single, 1969's
Rocking A Memory (That Won't Go To Sleep),
was a minor hit, and his next record
, If You're Looking For A Fool,
did even better. In 1971, he scored his first top ten entry with
Gwen (Congratulations),
the title track from his debut LP, followed by
I Don't Know You (Anymore).
In 1972, Tommy scored his biggest hit,
Ann (Don't Go Runnin'),
which reached number two on the charts. A series of top ten hits followed, the best-known one in the UK was
Heaven Is My Woman's Love
, covered by Frank Jennings Syndicate, who not only performed it on TV's Opportunity Knocks (which they won in 1975) but also titled their top-selling EMI album after the catchy song.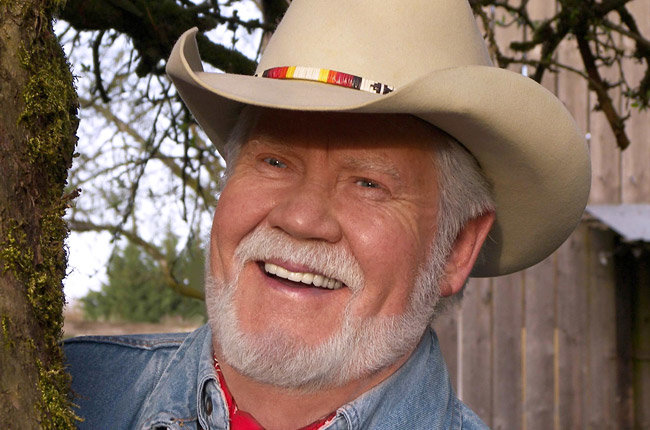 Tommy Overstreet's other country top ten entries include 1973's
Send Me No Roses
, 1974's
(Jeannie Marie) You Were A Lady
, 1975's
That's When My Woman Begins
and 1977's
Don't Go City Girl On Me
. Although he continued to chart throughout the 1970s, he failed to reach the same heights he did in the first half of the decade.
In 1979 Tommy moved over from ABC-Dot to Elektra, and despite excellent singles like
Fadin' Renegade
and
Me And The Boys In The Band
he failed to return to the top 20. His final chart entry came in 1986 with the minor hit
Next To You
on the independent Silver Dollar label. He remained a popular concert draw, and continued touring with his group the Nashville Express into the 1990s, including several trips to Europe, including Wembley appearances in the 1970s..
At the height of his career he was out on the road performing in excess of 300 concerts a year. This took a toll on his personal life, that in later years he regretted. In the 1980s, with his second wife, he was one of the first country performers to relocate to Branson, Missouri, where his fast-paced variety show proved to be highly popular. By the end of the 1990s, ill health forced him to cut down on his touring so he moved to a small farm in Hillsboro, Oregon. In June 2013 he made the news when fire destroyed a barn and caused $100,000 of damage to his property.
In the late 1990s, he had completed his autobiography, but decided that it didn't make for interesting reading, so shelved the project. Urged on by his wife, he decided to revisit the book, and he came up with A Road Less Travelled, a book that shares anecdotes about several of his fellow performers and career experiences.
Though his major recording success was restricted to just a brief ten-year period, Tommy Overstreet played a major role in country music. A countrypolitan-styled singer, he was never hard-core country. His speciality was romantic songs, which he imbued with genuine emotion. He was passionate about his music and chose songs that meant something to him and sung them with great feeling that connected with his audience.