Beatle Country


"An unusual group. Not as rocky as most, more country and western, with a tendency to play music." So said Peter Pilbeam, producer of The Beatles' first BBC radio sessions in March 1962.

Alan Cackett examines the relationship between the Fab Four and Nashville…….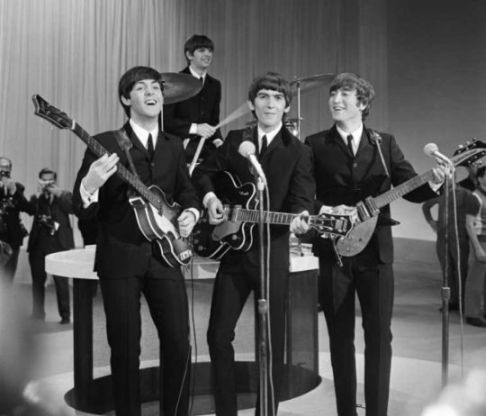 "If you can achieve the same feeling that you had when you first put on a Beatles record and heard the count to I Saw Her Standing There, you've done your job," says Raul Malo, lead singer of the recently-reformed The Mavericks. "You heard that song kick off and it was like: 'Wow, what is this?'" Malo wasn't even born when the Beatles started out, but he is one of the many contemporary country artists to be touched by the band's music.

The Beatles and country music might seem like odd bedfellows, but the Fab Four have not only been an influence on many of today's country music stars, they also absorbed a great deal of country music into their own repertoire. Their songs changed the lives of a whole generation, and their 
music still reverberates around the world almost 50 years after it first exploded from Liverpool and 40 years after the band broke up.

Growing up in the 1960s, the Beatles had an incredible impact on me. Like many British teenagers of the time, I tended to favour American singers like Del Shannon, Roy Orbison, Johnny Tillotson and Sam Cooke. British singers such as Mark Wynter, Craig Douglas and Adam Faith did little for me. They lacked soul, integrity and originality. One day in 1962 a friend convinced me to see a new group called The Beatles at the Invicta Ballroom, Chatham, Kent.  At the time neither of us were into groups—except for the Shadows. Apart from school concerts, I'd never seen a 'live' pop music show and had no idea what to expect. To be brutally honest, the sound that night was awful. It was muddy and far removed from the clear-cut sound of the pop records of the time. But from the opening strains of I Saw Her Standing There I was mesmerised.

That night The Beatles interspersed covers of Carl Perkins, Little Richard, Chuck Berry and Arthur Alexander songs with some originals and a few country-styled songs; the most notable being the Crickets' Don't Ever Change, Dorsey Burnette's Lonesome Tears In My Eyes, The Everly Brothers' So How Come (No One Loves Me) and Elvis Presley's I Forgot To Remember To Forget.
From that day on I was a Beatles fan and while that gig was the one and only time I saw the band live, I bought all their records, caught them on radio and TV and continued to follow their solo careers. I became frustrated when they went through the psychedelic period, annoyed that John Lennon wasted his natural writing skills and soulful voice on the awful recordings he made with Yoko Ono, but loved Paul McCartney's years with Wings and was delighted that Ringo Starr not only said publicly that he enjoyed country music, but also travelled to Nashville to record his second solo album, BEAUCOUPS OF BLUES, in 1971.

The Beatles had their start in skiffle music, a curious amalgam of country and folk-styled rock'n'roll. John Lennon formed his first skiffle band, The Quarrymen in 1956, when he was 16 years old and a student at Liverpool's Quarry Bank High School. The band played at school functions and other social events, and it was at one of these that Lennon met up with another guitar player, Paul McCartney, who was soon drafted into the band and later assumed bass playing duties.

A couple of months later a third guitarist, George Harrison, joined the Quarrymen, the band later being billed as Johnny And The Moondogs. A more adventurous guitar player than either Lennon or McCartney, Harrison had first learned guitar from Bert Weedon's tuition book, but by this time was heavily into Chet Atkins and Carl Perkins. 'Chet Atkins is the guitarist I respect most,' said Harrison in the mid-1960s. 'I have his FINGER-STYLE GUITAR record and play it constantly.'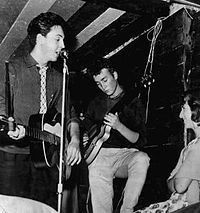 Unable to find enough gigs, The Quarrymen decided to split up in 1959—but Lennon, already the driving force behind the band, was not to be discouraged. A few months later he pulled McCartney and Harrison back into another band christened The Silver Beatles, which was later to become simply The Beatles. Liverpool was, at that time, the hub of cultural imports from post-war America and one of the biggest imports of the mid-1950s was pop music. The latest American rock'n'roll, blues and country records found their way to Liverpool first, which gave Liverpudlian teenagers— and The Beatles—a head-start on the rest of Britain.

Many cult records, like those by Arthur Alexander, a southern black country-soul singer who worked in the Muscle Shoals studio, proved highly influential to the Beatles and other British beat groups of the time. Alexander's records were the perfect blend of country and southern soul. Although he wrote many of his original American hits like Anna, You Better Move On and Go Home Girl, he also raided the vaults of country music, coming up with the distinctive readings of Detroit City, You're The Reason and I Wonder Where You Are Tonight.

Alexander's initial records were produced by Rick Hall and featured the distinctive southern rhythm section of clipped guitar, sparse bass and drums, all recorded open-miked with amplifiers down low. He was also responsible for introducing the word 'girl' into pop-music lyrics—something that was not lost on Lennon and McCartney. They not only borrowed musically from Alexander, but also lyrically. Beatles' songs like Girl, All I've Gotta Do and Thank You Girl have the Alexander stamp all over them, while the Beatles' versions of Anna and Soldier Of Love closely follow the original Arthur Alexander arrangements.

Another heavy country music influence on the early Beatles' repertoire came from Carl Perkins. The definitive rockabilly performer, Perkins was a truly original stylist who could write catchy, original songs and play hot lead guitar. He made his breakthrough in 1956 with the original version of Blue Suede Shoes and if it hadn't been for a car accident, would undoubtedly have become one of the biggest stars of 1950s rock'n'roll music. Perkins sustained a career that stretched over 40 years, performing country, rock'n'roll and gospel, writing classic hits and working closely with Johnny Cash and several other country singers and musicians including The Judds.

George Harrison was a huge Perkins' fan, and though he took few lead vocals in the early days of the Beatles, he played numerous Perkins-inflected guitar solos, particularly on the Beatles' versions of rockers like Glad All Over, Matchbox and Honey Don't. The Beatles also featured the country ballad Sure To Fall (In Love With You), which Perkins had recorded at the Sun Studios in 1956, in their live sets.

Like Elvis Presley, The Beatles were as heavily influenced by white pop and country music as they were by black soul and blues. However, over the years more emphasis has been placed on their soul influences—especially their covers of early Motown hits—than the often more pronounced country music stylings that colour their music. All four of the Beatles were avid fans of white southern rock'n'rollers like Buddy Holly, The Everly Brothers, Carl Perkins and Elvis Presley. This had a major influence on Lennon's and McCartney's songwriting, and many of their early songs, such as Misery, Ask Me Why and There's A Place (all featured on the Beatles' debut album, PLEASE, PLEASE ME) had a definite country feel.

The musical arrangements often heightened the country stylings, thanks mainly to John Lennon's harmonica playing. Lennon first latched on to using the instrument after hearing Bruce Channel's 1962 pop hit Hey Baby. The harmonica player on that record was 18-year-old Delbert McClinton, a blues and country singer and an impressive songwriter later responsible for Two More Bottles Of Wine (Emmylou Harris, Martina McBride) and Victim Of Life's Circumstances (Vince Gill).

When Channel toured Britain in 1962 the Beatles met up with McClinton and Lennon picked up some useful tips on how to play the harmonica and went on to make the instrument an integral part of 1960s pop and rock music, using it extensively on such Beatles' recordings as Love Me Do and From Me To You.

In their own way the Beatles were the bridge between 1950s rockabilly and 1960s country-rock. They set the stage for the trend when they wrote and recorded such country-flavoured originals as I'm A Loser, I Don't Want That To Spoil The Party, Baby's In Black, No Reply and I'll Be Back, not to mention their on-the-mark cover of Buck Owens' Act Naturally.

With the Beatles pronouncing country as cool, American rock musicians felt free-er to explore their own country heritage. Hence the burgeoning folk/bluegrass movement that later exploded into a full-blown country-rock scene spearheaded by the likes of Gram Parsons, The Byrds, Poco and The Flying Burrito Brothers. These were musicians who had not only been influenced by The Beatles, but actually formed bands in the hope of emulating their musical heroes.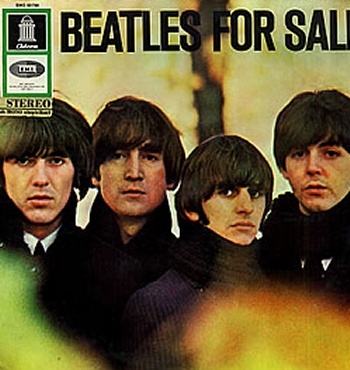 However, the most pronounced country-styled album from the Beatles came with their fourth effort, BEATLES FOR SALE, in 1964. By this time, Lennon and McCartney had matured into polished and highly commercial songwriters, and any one of their eight originals on the album could have been lifted as a single. But the most amazing aspect of this material was that all the songs were well-constructed country-styled ditties and have since been well-covered within the country and bluegrass idioms.

At first, Nashville was slow to catch on to the Beatles. The band were treated as a flash-in-the-pan act that would never last. Country comedy duo Homer & Jethro cut a parody of I Want To Hold Your Hand in 1964, and Chet Atkins recorded an album, CHET PICKS ON THE BEATLES, but both were just commercial cash-ins. At the time Atkins appreciated the quality of the songwriting, but did not rate the Beatles too highly. 'I honestly didn't think they would last,' he reflected in hindsight. 'They were a little raw, a bit too basic. I didn't realise how great they would be until much later.' Nevertheless, Atkins did work in the studio with Waylon Jennings who covered the Beatles' Norwegian Wood and You've Got To Hide Your Love Away in 1966. Atkins also included other Beatles tunes including Lady Madonna, Blackbird and Hey Jude on his own albums.

It was the bluegrass acts that first seriously embraced the Beatles' songbook. The Charles River Valley Boys recorded BEATLE COUNTRY, with a dozen Lennon & McCartney songs performed bluegrass-style, in 1965 for Elektra. Produced by Paul Rothchild and Peter Siegel and featuring Jim Field (guitar and vocals), Bob Siggins (banjo and vocals), Joe Val (mandolin and vocals) and Everett Lilly (bass) along with special guests Buddy Spicher (fiddle), Craig Wingield (Dobro) and Eric Thompson (lead guitar)—this was one of the earliest and most successful attempts to merge rock and bluegrass.

The BEATLE COUNTRY album opened the floodgates for other groups like The Dillards, Country Gazette, Seldom Scene and Newgrass Revival to widen the scope of bluegrass and feature Beatles songs in their repertoires. The Lennon and McCartney tunes that seemed to adapt best to bluegrass were I've Just Seen A Face, I Feel Fine, I'm A Loser, Help and Paperback Writer. But, following the Beatles' demise in 1970, only a handful of Nashville acts recorded their material in the 1970s. Johnny Rodriquez hit the country Top 10 in 1974 with a smooth version of George Harrison's Something; Emmylou Harris recorded a plaintive version of Here, There And Everywhere, which made the American pop charts in 1976 (she also included For No One, on her PIECES OF THE SKY album); Terri Hollowell scored a surprise minor country hit with Strawberry Fields Forever in 1978 and Billie Jo Spears turned in a bluesy country hit with Yesterday in 1979.

The following decade saw something of a Beatles re-appraisal in Music City. Anne Murray, another big Beatles fan, hit the country charts with a revival of I'm Happy Just To Dance With You in 1980 and all-girl group Calamity Jane scored with I've Just Seen A Face two years later. Then Sweethearts Of The Rodeo took I Feel Fine into the Top 10 in 1989, the same year the Rosanne Cash hit the top with I Don't Want To Spoil The Party.

Many of those who made up the New Country movement of 1990s were not even born when Beatlemania first broke out, but most of the songwriters, session musicians, publishers and music executives who pulled the strings in Nashville at that time came from The Beatles' generation. They had all been touched by the band, whether it be a sub-conscious musical influence or a conscious attempt to emulate The Beatles and their music, there's little doubt that 1990s country was greatly influenced by the Fab Four.

In 1994, while America was celebrating the 30th Anniversary of The Beatles' invasion, several major country artists were recording COME TOGETHER: AMERICA SALUTES THE BEATLES a tribute album that sadly didn't quite live up to the promise of its title. With just one or two exceptions, the song choice on the record is a little too predictable and the musical arrangements too safe and unadventurous. Rather than select such well-known songs as Something, Can't Buy Me Love and the inevitable Yesterday, it might have been more prudent for the artists involved to have chosen those less-known Beatles songs which might have been more suitable for a modern 1990s country arrangement.

On the positive side, Willie Nelson proved his love of the odd-ball with a whimsical One After 909 which was crisp and uncluttered; David Ball was in excellent voice on I'll Follow The Sun and Tanya Tucker breathed new life into the George Harrison classic Something. Not surprisingly, Randy Travis chips in with Nowhere Man, a song he'd been playing live for some time, but it was Suzy Bogguss and Chet Atkins, showing simplicity as perfection on All Your Loving, who really took the honours.

At the 1995 Summer Lights festival in Nashville, Steve Wariner performed his version of the Beatles' Get Back with the Nashville Symphony Orchestra, while other artists from the Beatles' tribute album, including David Ball and Sammy Kershaw, also stepped into the limelight with their contributions.

Not always the most receptive of musical communities it seemed that Nashville was taking the roots of country music and its many outside influences more seriously than ever before. Music City has long acknowledged The Eagles and the country-rock scene of the early 1970s, and had also accepted that The Beatles and their music had considerable bearing on modern country. The proof itself is in a remarkable legacy of songs that still transcend all musical boundaries.

In more recent years there's been a plethora of Beatles' songs revived by country artists. Some of the most notable ones would have to be Help (Dolly Parton), Eight Days A Week (Lorrie Morgan with stunning guitar by Vince Gill), Blackbird (Collin Raye), I Will (Alison Krauss & Tony Furtado), Things We Said Today (Dwight Yoakam), I'm Looking Through You (Steve Earle), I'm Only Sleeping (Rosanne Cash) and In My Life (Johnny Cash). It was interesting at this year's Wembley International Festival of Country Music that Lonestar closed their set with the Beatles' Get Back, further evidence if it was needed of the major influence of the Beatles on today's country music.