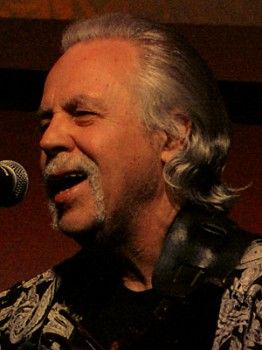 Country-rock pioneer, Steve Young, best-known as the writer of such classics as
Seven Bridges Road, Lonesome, On'ry And Mean
and
Montgomery In The Rain
passed away on March 17, 2016 in Nashville, at the age of 73. Long before the rise of the 1970s Outlaw Movement, Steve Young was already a country music maverick and outlaw. He refused to conform to what the music business expected from its performers, preferring to protect his artistic integrity at all costs. 
It's the main reason why Steve Young has never been counted among the superstars of country music, though he more than deserved that kind of success and accolade. Waylon Jennings called him: ''the second greatest country music singer behind George Jones, he has no idea how great he is.' I long ago wore out my first copy of his debut album ROCK, SALT & NAILS which became a treasured part of my record collection in 1969, and will always rank highly among my personal favourites.
Since that inauspicious debut, his album releases were always spasmodic, to say the least. During the 1970s he flitted from Reprise to Mountain Railroad Records to RCA, releasing just four highly acclaimed albums. The 1980s were not much better, three new albums and a couple of reissues. In the early 1990s there appeared to be a change in Steve Young's fortunes, as three new albums came in quick succession. But then there was an eerie yet expectant silence until the welcome release of the excellent PRIMAL YOUNG in 2000.  By the time he released STORIES ROUND THE HORSESHOE BEND in 2007, Steve Young had released just 14 albums in a musical career that had lasted close on 50 years.
These gaping holes in his recording career were frustrating enough for us who loved his work, yet alone the artist himself. Through it all though, he always marched to his own drummer and did so all his life. I guess that Steve Young was born to live and die a rebel! Though his songs had a strong impact on the direction of country music and he was 'more country' than many so-called mainstream country acts, he always rejected the country label for himself. "My songs contain blues, folk, rock, Celtic and gospel feels, Black and Native American elements, and many other influences," he explained several years ago. "My music is not just country, it's Southern music."
Steve Young was indeed a man of the South. In many ways he was a cultural dynamic in himself. One-quarter Cherokee by birth, steeped in Baptist fundamentalism as a child, yet attracted to a Zen spirituality, this rebellious man from the South with the nomadic spirit went on to create a unique form of American roots music with a truly global perspective
He was born on July 12, 1942 in Newnan, Georgia and raised in the hard scrabble South and many of his songs are bound up with a deep love for that land and its people. His sharecropper father was forced to move the family from Georgia to Alabama to Texas looking for work. By the time he had completed high school in Beaumont, Texas, he was playing guitar and writing songs which were influenced by musicians like Elvis Presley, Carl Perkins, and of course Hank Williams.
By his late teens he was back in Alabama, where he established a reputation on the local music scene, serving his musical apprenticeship playing southern bars and honky-tonks. However, the wandering spirit soon took over again. He immersed himself briefly in the Greenwich Village folk scene, at a time when Bob Dylan and others were just being noticed. After another move back to Alabama, in 1964 he went west to Los Angeles and lived in Hollywood in Tobacco Road, a house populated by several other Alabama exiles.
He played folk music as a solo act and as part of the Skip Battin Band, the Gas Company (a group that included Van Dyke Parks and Stephen Stills), before briefly playing with a psychedelic country-folk band called Stone Country. Settling into a solo career, Steve Young became an integral part of the movement that defined the California country-rock sound. Appearing on his now-classic 1969 album ROCK, SALT & NAILS, were fellow pioneers like Gene Clark, Chris Hillman, Bernie Leadon and Gram Parsons.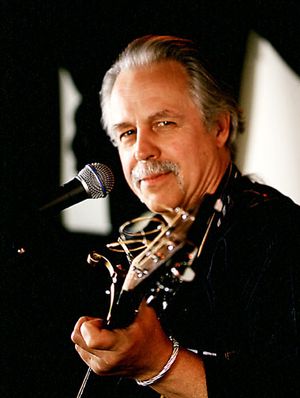 Released on A&M Records, as an album it was way ahead of its time. Alongside his own songs, the best being his original versions of
Seven Bridges Road
and
Love In My Time
, he added contemporary revivals of Johnny Horton's
I'm A One-Woman Man
, Marvin Rainwater's
Gonna Find Me A Bluebird
and the lesser-known Hank Williams' song
My Sweet Love Ain't Around
, all given invigorating modern rock-style arrangements without losing sight of their country roots. The album made a sizeable impact on Waylon Jennings, who included his version of the Utah Phillips title song on his SINGER OF SAD SONGS album in 1970.
Though the critically acclaimed, ROCK SALT & NAILS, sold poorly, Steve did start to make something of an impact as a writer. The Earl Scruggs Revue recorded his
Love In My Time
and his
Seven Bridges Road
was recorded by Rita Coolidge, Eddy Arnold, Joan Baez, Red, White & Blue(grass) and Ian Mathews among others. Later it was to become something of an international country-rock classic after the Eagles included a cover version on their live album in 1980 and made the song a mainstay of their concerts.
A masterpiece song,
Seven Bridges Road
is the kind of work that justifies a songwriter's existence. "I wrote that song in LA," Steve explained. "I was disgusted: stuck in the smog, nothin' goin' right. Broke in a crummy apartment. There was this road near Montgomery that we always used to go down that was like a fantasy. As you got out in the real pretty part of the country it turned into dirt and you crossed seven bridges. I used to go down that road just for the heck of it. The song is mainly about being nostalgic for all that—a woman, that road, and things I really can't go back to."
Unlike many country writers, Steve Young wrote songs that didn't fit the weepy image usually associated with country music. It's true that his songs have a sadness and weariness about them, but they are not of the loved-and-lost variety. A faultless evocation of distant times and places, they are songs that deal with an attitude toward life that is peculiar to the South. It's an attitude of resignation, accepting one's fate, though not necessarily liking it.
He was signed to Reprise Records in 1972 and travelled to Nashville to record his second album, SEVEN BRIDGES ROAD, with the cream of Music City's session players including Pete Drake, Weldon Myrick, Josh Graves, Buddy Spicher, Charlie McCoy, Fred Carter Jr, Bobby Thompson, Ray Edenton and DJ Fontanta. This time there were only two outside songs, including a definitive reading of Merle Haggard's
I Can't Hold Myself In Line
. The song that stood out above all the others was the haunting
Montgomery In The Rain
. Justifiably regarded as a country classic, it has since been recorded by dozens of singers, most notably Hank Williams Jr.
Lonesome, On'ry And Mean
, another of Steve's great songs from the album, was recorded by Waylon Jennings and became the title track to his 1973 album and became the signature tune that set him off on the Outlaw trail. Having failed to make a major impact on the West Coast and watching his songs being increasingly recorded by country acts, Steve Young made the move to Nashville in 1974 and the following year recorded HONY TONK MAN for Rounder Records.
This was a much more rootsy, stripped down recording with Steve on electric and acoustic guitar accompanied by Carl Hand (steel guitar, Dobro, vocals) and Mark Henley (harmonica) with added vocals courtesy of Betsy Kaske and producer Stephen Powers. Showcasing his roots in old-style country he featured Hank Williams'
Ramblin' Man
, the Carlisles'
Rockin' Chair Money
and Bob Wills'
Brain Cloudy Blues
along with The Band's 'old-sounding'
The Night They Drove Old Dixie Down
. Once again he returned to his beloved South with the self-penned
Alabama Highway
and
The White Trash Song
.
Championed by Waylon Jennings, Steve was signed to RCA Records in 1976. Working with producer Roy Dea and a crack team of Nashville studio musicians, RENEGADE PICKER was considered something of a milestone album in the burgeoning Outlaw Movement and Steve's take on songs like Willie Nelson's
It's Not Supposed To Be That Way
, (which made a brief appearance on the country charts), Guy Clark's
Broken Hearted People (Take Me To A Barroom)
and Rodney Crowell's
Home Sweet Home (Revisited)
sound just as good now some 40 years on. The original raw beauty and energy of his work still shines through these recordings, and his songwriting skills were all there with
Lonesome, On'ry And Mean, Old Memories (Mean Nothing To Me)
and
Light Of My Life
.
He was featured in the landmark mid-1970s documentary, Heartworn Highways, which chronicled several of the singer-songwriters of the early Outlaw Movement in Texas and Nashville, including Townes Van Zandt, Guy Clark, Rodney Crowell and Steve Earle. The film was not released until 1981.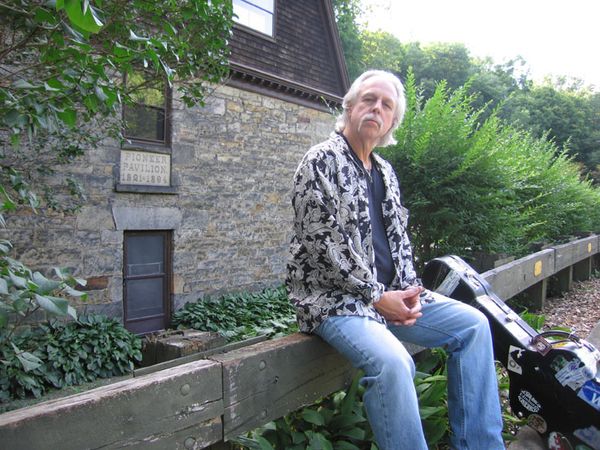 Due to the critical acclaim afforded the album and despite there not being a massive hit single, a second RCA album, NO PLACE TO FALL, followed in 1978 with more-or-less the same team. The title song came from his friend Townes Van Zandt. There are also excellent versions of JJ Cale's
I Got The Same Old Blues
and Steve Goodman's
I Can't Sleep
. Again he digs back into country music's rich past with a revival of Stoney Cooper's
I Closed My Heart's Door
. He also reprised a couple of his best-known songs—
Montgomery In The Rain
and
Seven Bridges Road
.
This pair of albums was the nearest Steve Young was to come to mass acceptance for his music. He then seemingly drifted from one independent label to another, picking up a cult following and touring extensively across the US, Canada and Europe. In spite of the many deaf ears on which his music had fallen over the years, Steve continued to believe in his musical integrity. His years of kicking around the outskirts of the music business was not without bitterness, but he managed to sustain himself, even when he was reduced to washing cars and unloading trucks to keep himself off the breadline.
One of his finest late-period albums was the aptly titled PRIMAL YOUNG released on Appleseed Recordings in 2000. A rich mix of traditional, contemporary and self-penned songs covering all the many facets of his repertoire, it's an album that crossed all kinds of emotions with a soulful hillbilly vibe. As much a song interpreter as a writer, he turned his attention to Tom T. Hall with an on-the-mark rendition of
The Year That Clayton Delaney Died
, rock'n'roller Lloyd Price (
Lawdy Miss Clawdy
) and little-known country singer Frankie Miller (
Blackland Farmer
). To each he added his own distinctive touch enabling the listener to ignore the fact that there had been earlier versions.
Obviously, it was as a songwriter that Steve was best known. He could portray a soft tenderness, then slay you with his bitter and angry edge, often with a touch of cynicism thrown in for good measure.
Scotland Is A Land
displayed the former, being a touching tribute to his deep love for Scotland, while
Worker's Song (Handful Of Earth)
paid homage to Scottish singer and activist Dick Gaughan.
By this time, Steve was often to be found working alongside his son, Jubal Young. They not only toured together but also recorded both together and as solo acts. On October 23, 2015, Steve had a fall and suffered a brain injury. The accident occurred just days after Jubal Young was eliminated from the American version of The Voice. Steve was kept in ICU for several weeks, then rehab. He returned to his Nashville home on January 29 and, sadly, was placed in hospice care just a few days before his passing on March 17.
While Steve Young's songs brought commercial success to others, he was never close enough to the mainstream to sustain his occasional brushes with stardom. He was unwilling to accept the loss of artistic control that the industry expected of its stars. A pioneer of the country-rock, Americana, and alternative country sounds, and also a vital force behind the Outlaw Movement, Steve's music remained fresh and aggressive, with a sense of deepening spirituality and a consistent intellectual and artistic challenge to himself and his audience. In his fight for recognition and acceptance for his music on his own terms he had to battle against drug and alcohol addiction. But with gritty optimism he gained his own personal respectability that sustained his long career.
Though he made an impact as a songwriter, Steve always believed in himself foremost as an interpreter of songs—singer first, a writer second, a picker third. His voice was distinctive and excellent, rugged and full of power, without being overbearing. He used a clear falsetto, strong mid-range, gritty bottom and bluesy growl with skill and intelligence to weave a spell around his own material and that of other sweat-stained balladeers like Hank Williams, Merle Haggard, and Bob Dylan.
"What I do comes from my southern roots. It's American roots music and I just let it go where it goes."