Sanger D "Whitey" Shafer Obituary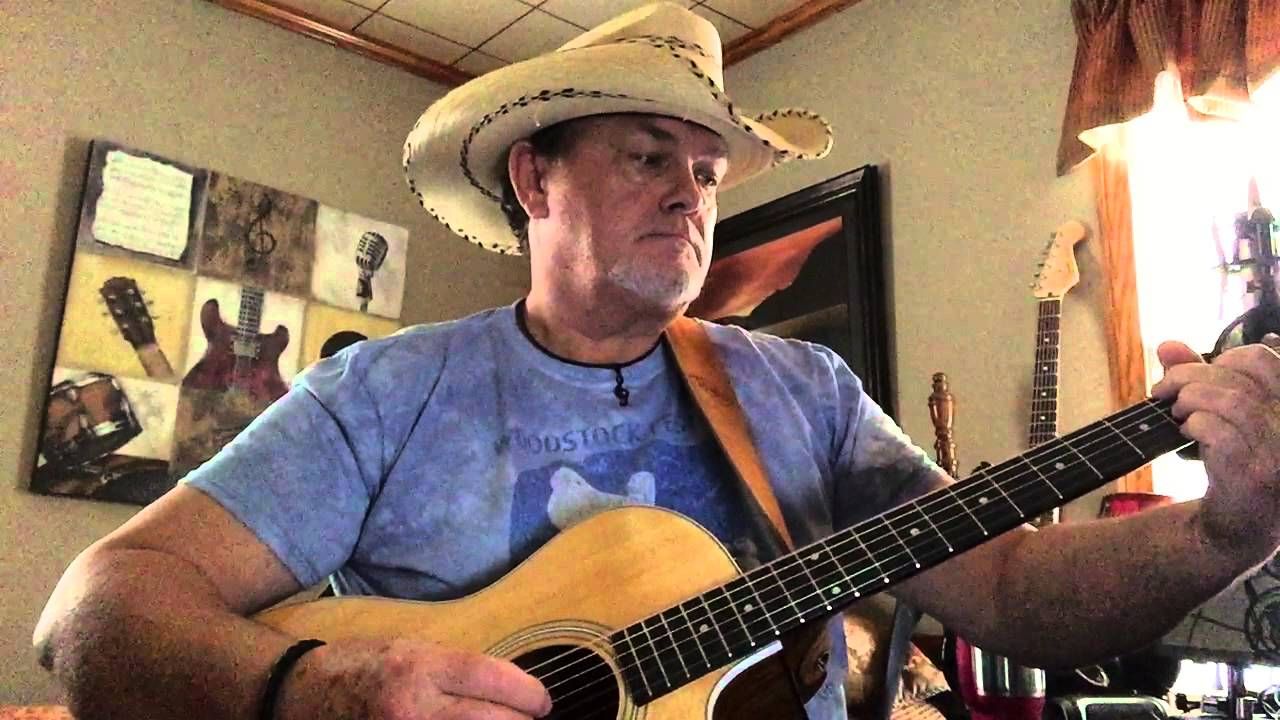 Nashville song writing legend Sanger D. 'Whitey' Shafer, responsible for some of the most significant country songs of the last forty years, including I Just Started Hatin' Cheatin' Songs Today (Moe Bandy), Does Fort Worth Ever Cross Your Mind (George Strait), All My Ex's Live in Texas (George Strait), I Never Go Around Mirrors (Lefty Frizzell, Keith Whitley), That's the Way Love Goes (Johnny Rodriguez), and I Wonder Do You Think of Me (Keith Whitley), among many others, passed away on January 12, 2019. He was 84.
Sanger D. 'Whitey' Shafer was born on October 24, 1934 into a musical family just outside Whitney, Texas. His mother and father sang in Stamps Blue Jackets, a satellite quartet from the Stamps School of Music in Dallas. His mother played piano and liked to showcase both his and his sister's singing talents as young children. He grew up listening to western swing master Bob Wills and honky-tonk troubadour Ernest Tubb on the radio. He received his first guitar, from an uncle, while in junior high school. As a teenager he became a fan of Lefty Frizzell after hearing If You've Got the Money I've Got the Time on a jukebox, but his interest in music didn't immediately lead him into song writing.
It wasn't until high school that he gained the nickname 'Whitey.' He was working for local ironworkers and rather than taking the time to learn names, the ironworkers often would name on-site helpers like himself at first glance.  While fetching water and carrying out other tasks around the site, the name 'Whitey' stuck and he used it for the rest of his life.
After a stint in the Army 'Whitey' worked digging ditches before running a turkey farm in Waco whilst also playing seven gigs a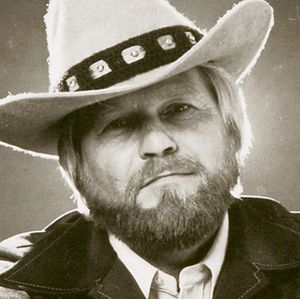 week at the Circle R Club for seven and a half dollars a gig. In the early 1960s he started writing his own songs and having exhausted the gig scene in Waco decided to try his luck in Nashville. He moved there in 1966 and took carpentry work to pay the bills. With a handful of songs in his back pocket he soon landed a publishing deal with Blue Crest Music.
George Jones was one of the first to record some of Whitey's songs when he cut Between My House and Town and I'm a New Man in Town in the autumn of 1967. This led to him being signed to Musicor Records (the same label as Jones) that November. He released just two singles--Your Tears Are Telling On You and Life As A Loser.
Under the tutelage of Blue Crest's Ray Baker, he began co-writing with Dallas Frazier and A.L. 'Doodle' Owens, two of the publishing company's most successful writers. It didn't take long for Whitey to find his songs cropping up on albums and soon scoring on the country charts. Ray Baker helped him gain a recording contract with RCA Records and working with producer Bob Ferguson, released five singles, the final one, Big, Big Show On Wheels being released in the spring of 1970. None of the singles made the charts, despite being excellent examples of straight country; this was the height of countrypolitan and the string-drenched recordings of Ray Price, Charlie Rich and Lynn Anderson and Whitey Shafer's twin-fiddle (Red Hayes and Johnny Gimble) and Pete Drake's pedal steel was out-of-step with the country radio playlists.
By this time he was doing much better as a songwriter. In March 1970 Billy Walker took Whitey's Darling Days into the country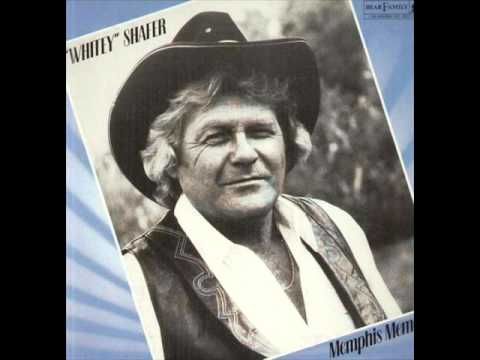 charts, peaking at No. 32, followed immediately by the powerful Lord Is That Me which Jack Greene took to No. 16. Further successes followed that year with The Most Uncomplicated Goodbye I've Ever Heard (Henson Cargill, No.18) and Tell Me My Lying Eyes Are Wrong (George Jones, No.13).
Whitey recorded a one-off single for King Records--Getting Over You--which again failed to make the charts. Meanwhile his song writing was paying big dividends with more album cuts and an ever-growing list of chart hits. Connie Smith took I'm Sorry If My Love Got In Your Way into the top 20 in 1971 the year that Whitey finally met Lefty Frizzell, his boyhood idol from the early 1950s.
He had just finished a demo session and thought a particular song would be perfect for Lefty Frizzell. Whitey decided to knock on the door to Lefty's house and personally pitch him the song. The legendary singer invited the young songwriter inside and he listened to his entire demo tape. Lefty loved You Babe and the very next day invited Whitey to the session at Columbia's Studio B. It became Lefty's first chart hit in three years.
Lefty recognised Whitey's talents immediately and within a few months they began co-writing, beginning with Lucky Arms, which the singer later turned into a top 20 country hit. Whitey brought Lefty out of a creative dry spell and helped to re-energise his song writing. The pair co-wrote such classics as That's The Way Love Goes (Johnny Rodriguez, No.1 1974) and I Never Go Around Mirrors (Lefty Frizzell, No.25 1974; Keith Whitley, No. 1 1989) and remained close friends until Lefty Frizzell's death in 1975.
Due to the Lefty Frizzell connection, Whitey signed a long-term exclusive contract with Acuff-Rose Publishing. This led to his song writing taking off in a big way. Among the most notable successes were Dream Painter, I Never Knew (What That Song Meant Before) (Connie Smith); The Baptism Of Jesse Taylor (Johnny Russell, Tanya Tucker); I Can't Get Over You To Save My Life (Lefty Frizzell); The Rainbow In Daddy's Eyes (Sammi Smith, Johnny Bush).
In 1974 Ray Baker reappeared in Whitey's life. He had discovered honky-tonk singer Moe Bandy and working as his producer he utilised several of Whitey's songs as he took Bandy barn-storming up the country charts with such hard-country songs as I Just Started Hatin' Cheatin' Songs Today, Honky Tonk Amnesia, Bandy the Rodeo Clown, It Was Always So Easy (To Find an Unhappy Woman) and Soft Lights and Hard Country Music.
Acuff-Rose owned Hickory Records, so it seemed natural that Whitey should join the label's roster. Between 1974-76 he released six singles including My House Is Your Honky Tonk, What Did You Expect Me To Do and Let's Love It Over Again. None made the charts, but Whitey wasn't ready to quit as a recording artist and in early 1980 he recorded a pair of singles for Elektra Records. You Are A Liar reached No. 48 on the charts followed by If I Say I Love You (Consider Me Drunk) w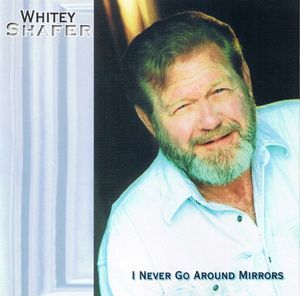 hich peaked at No. 67 in 1981.
Carl Smith, another of Whitey's boyhood idols, scored a minor hit with his The Way I Lose My Mind in 1975 and the following year Don Everly took Yesterday Just Passed My Way Again into the country charts.
Three divorces helped him with his song writing in the 1980s when Whitey wrote Does Fort Worth Ever Cross Your Mind (with Darlene Shafer) and All My Ex's Live In Texas (with Lyndia J his fourth wife).  Both were number one hits for George Strait and nominated for CMA's Song of the Year. All My Ex's Live in Texas was also nominated for a Grammy Award for Best Country Song.
George Strait came along at just the right time in Whitey's career. Low on funds, Whitey had enrolled in truck-driving school. Strait had gone to Acuff-Rose publishing on his own accord looking for Whitey Shafer songs. In total, Strait cut eleven of his songs, including four on the 1985 smash album DOES FORTH WORTH EVER CROSS YOUR MIND. It marked a complete turnaround in Whitey Shafer's life. His marital problems and divorce settlements had severely damaged his finances, but gave him plenty of subject matter for his song writing.
He enjoyed further success, both with new songs and revivals of songs that he had written during the 1970s. These included such top 10 country hits a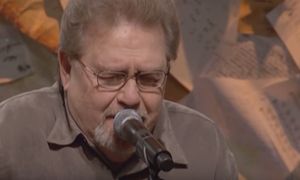 s Overnight Success (George Strait), You Babe, That's The Way Love Goes (Merle Haggard), I Never Go Around Mirrors, I Wonder Do You Think of Me, The Birmingham Turnaround (Keith Whitley) and She's The Trip I've Been On (Larry Boone).
In the middle of the 1980s Whitey self-released two albums, I NEVER GO AROUND MIRRORS and SO GOOD FOR SO LONG, containing a mix of his greatest hits and new songs he'd written. In 1989 he was inducted into the Nashville Songwriters Hall of Fame.
He continued to provide country hits and album tracks for a variety of performers during the 1990s including Joe Diffie (Starting Over Blues), John Michael Montgomery (Beer and Bones), and George Strait (Don't Make Me Come Over There And Love You).
In 2004, Whitey's recording of All My Ex's Live In Texas appeared on the soundtrack to the video game Grand Theft Auto: San Andreas. In all Whitey has written over 500 songs. His finest songs tend to find characters dealing with regrets and hard losses and conveying those regrets with language at once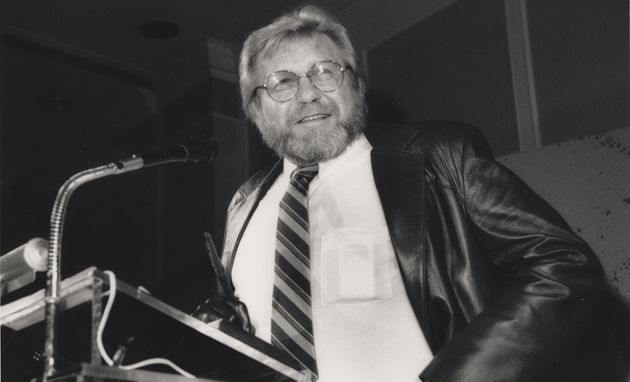 simple and eloquent. Typical is the lesser known This Just Ain't No Good Day For Leavin'. Originally recorded by Henson Cargill in 1972, the definitive rendition is by Gene Watson.
Other lesser-known Whitey Shafer songs that are genuine country classics include Sweet Mother Texas (Eddy Raven), Heaven Was A Drink Of Wine and Dealing With the Devil (both recorded by Merle Haggard) and Lefty's Gone, Whitey's heartfelt tribute to his boyhood idol, recorded by George Strait.
A true 'hillbilly genius' Whitey Shafer was able to portray true emotion that we all face throughout our lives more often than not drawing upon his own experiences in a universal way that has touched millions over the years.