My personal tribute to Jeff Walker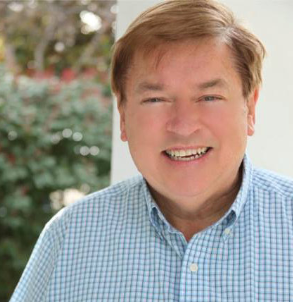 Jeff Walker, one of my best friends in the Nashville music community, passed away on Monday August 24, 2015. He was returning from a family holiday in Florida, when he suffered a heart attack at Nashville's International airport, and passed away later that evening at a local hospital. He was 65.
I first got to know Jeff way back in 1978, when he was working at Con Brio Records in Nashville, and we kept in touch on both a personal and professional level over the ensuing years. He was due to visit London this September, and in the days before his passing we were making arrangements to meet up for a chat over a cup of tea whilst he was over here. Whenever I visited Nashville, Jeff's office was always a first port of call. I was always offered a warm welcome, even though he and his staff were the busiest bees on Music Row. His beaming smile and firm handshake and witty repartee always had me at ease. If ever I was at a country music social event, in any part of the world and Jeff was there, and he spotted me hiding in a corner, he would come over with his big beaming smile and made sure I was introduced to all the right people. His friendship and generosity, seemingly, knew no bounds.
He was born in Australia, the son of Bill Walker, a skilled musical director and arranger. The family moved to South Africa when Jeff was just a toddler when his father landed a job at RCA South Africa as a musical director. His parents divorced when he was nine and Jeff and his brother Colin moved back to Australia with their mother.
Meanwhile his father worked on the soundtrack for the Jim Reeves film Kimberley Jim, that was made in South Africa and on other recordings that Reeves and fellow RCA artists like John D Loudermilk, Floyd Cramer and Duane Eddy made in South Africa. Reeves persuaded Bill Walker to move to Nashville to work on his and other country artists' recordings. The week that he arrived there was the week that Jim Reeves was killed in a plane crash. Bill went on to work with Eddy Arnold, most notably writing the arrangements for
Make The World Go Away
, a huge country-pop crossover hit in 1966. Later he worked on the televised Johnny Cash Show. The Statler Brothers television series and recordings for countless country stars from the 1960s through 1980s.
Jeff Walker graduated from Australia's Sydney University, where he earned a degree in Economics with a major in Accounting & Law. Having worked in an accounting firm in Sydney, he landed a job in the firm's Los Angeles office. Before starting the new job, Jeff had planned to spend six months in Nashville visiting with his father. On the way he stopped off at Los Angeles, and coming up with his confrontational new boss who insisted that he start work straight away, he resigned and headed off to Nashville, with no solid plans. As it happened, he landed a position with the Price Waterhouse accounting firm in Nashville in late 1974.
His father, who had been working as a staff producer for Capitol Records, set up his own ConBrio Records and Publishing, a music company in 1977 and Jeff began overseeing the books part-time for him. Soon afterwards, he quit his accountancy job to become VP of operations for Con Brio. During his three-year tenure there, Con Brio scored 47 nationally charted country hits for such artists as Don King, Dale McBride and Terri Hollowell and was named Billboard's Best New Country Label of the Year in 1977.
It was in 1978 that I first had dealings with Jeff. He was working closely with Terri Hollowell, a young singer from Jeffersonville, Indiana. I believed that Terri had a promising future and shared my enthusiasm with Jeff. She had signed with Con Brio in early 1978 and over the next couple of years she had five nationally charted singles, including,
May I, It's Too Soon To Say Goodbye
, and a remake of the Beatles'
Strawberry Fields Forever
. During this period, she made five trips to England and appeared at the International Festival of Country Music at the Wembley Arena in London; toured with Don Williams; headlined her own club tour; and co-hosted five BBC TV specials.
It was during their first trip to London that I met Jeff and Terri. On a subsequent trip I promoted one of Terri's gigs in Maidstone and also wrote a feature on her that was published in Country Music People in May 1980. By this time Jeff and Terri were married and after Terri gave birth to their son Jonathan in 1981 she decided to withdraw from a singing career to become a full-time mother.
I kept in touch with Jeff over the years, mainly through his AristoMedia Group, one of Nashville's first independent publicity firms, which he founded in 1980. A man of rare vision, he built the firm into a powerhouse that offered publicity, marketing, radio and video promotions and other new-media consulting solutions to an array of clients in country and Christian music.
He re-branded the publicity firm as Aristo P.R. and in 1983 expanded his business into video promotion. Something of a pioneer, he recognised the importance of video in the promotion of music and building an artist's career and he played a pivotal role in the growth of music video in country music. Over the years he worked with such major stars as Toby Keith, Shania Twain, Keith Urban, Alan Jackson, and Sugarland
Later in 1991 he formed Marco Promotions, the radio promotion division of Aristo, and counted Taylor Swift, Garth Brooks, Gretchen Wilson, the Dixie Chicks and Trisha Yearwood among its clients, concentrating on both major and secondary radio stations across America. In 1994 Jeff formed The Goodland Group to provide video duplication services. A year later, he launched Jeff Walker & Associates to provide international and domestic consultation services. In 2004, realising that there was a need for dance club promotion for country artists, he created the Marco Club Connection. Being ahead of the game he saw the way that the internet and downloads were the future and in 2006, he launched AristoWorks to develop new media opportunities for clients, and the company branded its Christian video services division as AristoVision.
For us in the UK—and for other countries around the world—his passion for taking country music globally was possibly the greatest contribution that he made to the world of country music. He spearheaded the Country Music Association's Global Artists Showcase at the annual CMA Music Festival in Nashville and played a major role in helping to establish the Country Music Association's international awards.  Jeff Walker served for 35 years on the board of directors for the Country Radio Seminar, the leading convention for radio programmers and music promoters that takes place in Nashville. He was also a longtime member of the Country Music Association Board of Directors. His work was celebrated with honours including the CMA President's Award, CMA Jo Walker Meador International Award, CMAA (Australia) Lifetime Achievement Award, BCMA (UK) International Services Award, CCMA (Canada) Leonard T. Rambeau International Support Award, Operation Troop Aid Certification of Appointment and others.
A generous man with his time and advice, alongside the many artists that he helped, both big-name stars and those newcomers striving to make their mark, he also mentored literally dozens of youngsters who came to Nashville to get their foot in the door, many of whom are now in executive roles on Music Row, and partly owe their present positions to his selfless willingness to offer the benefit of his years of experience and support.   
Though he was something of a workaholic, jet-setting around the world in his passionate efforts to expand country music globally, Jeff Walker was an unassuming, deep-loving family man. His children are both involved in Aristo—son Jon Walker as vice president of digital services and Christy Walker-Watkins as vice president of publicity.
Something of a character, the likes of which we are unlikely to see again, Jeff was a rarity in the music business being a genuine and passionate fan of the music with total honesty and integrity. He was always optimistic and enthusiastic and with his big beaming smile he'd light up any room he walked in, seemingly knowing everyone there, and before he left he'd make sure that he'd taken the time to chat with each and everyone of them.
I feel somewhat proud and more than a little humbled to be able to have called Jeff Walker a friend. His astute ability to recognise potential new stars was both uncanny and almost always proved right and over the years he pointed so many of them my way. He was always eager to listen to my own views and concerns and was always eager to offer constructive and useful advice that helped to keep me on the right track. Jeff Walker … a one of a kind trailblazer and good guy! 
See my Terri Hollowell features published in Country Music People, May 1980 here