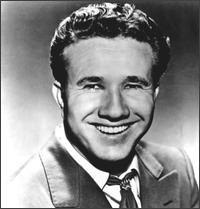 In many ways, Marty Robbins was the consummate all-round entertainer. Cowboy singer, rock'n'roller, pop balladeer, he featured elements of bluegrass, Mexican, Hawaiian, Caribbean, jazzy pop standards and country tearjerkers into his varied repertoire. A prolific songwriter, he was one of country music's first successful album artists and maintained a fairly prolific presence in this area, showing an ability in later years to appeal to the MOR market with his releases. An actor of some substance—Robbins appeared in such films as The Gun And The Gavel, The Badge Of Marshal Brennan and Buffalo Gun. He also appeared on most major American TV shows, hosted his own weekly series and toured heavily. A long-time Grand Ole Opry favourite, he held the distinction of being the last person to appear at the Ryman Auditorium, prior to the show's move to Opryland in 1974. It was his classic western ballads that made Marty Robbins an international star. Influenced by the films of Gene Autry and the songs and stories of his grandfather, Texas Bob Heckle, a travelling medicine man, Robbins songs like Big Iron, El Paso, Running Gun, Mr. Shorty and All Around Cowboy, helped maintain the cowboy tradition in country music throughout the 1950s and on into the 1970s.

Martin Robertson was one of a pair of twins, born on September 16, 1925 in Glendale, Arizona to poor second generation Polish immigrants. Throughout his childhood he lived a kind of gypsy lifestyle, the family moving around the Arizona desert, often living out of tents rather than a house. During his early teens he worked on his older brother's ranch outside of Phoenix, concentrating more on his cowboy duties than his studies. He never graduated from high school and by his late teens, he started turning to petty crimes while living as a hobo. In 1943, he joined the US Navy and served mainly in the Pacific. He learned how to play guitar and developed a taste for Hawaiian music. In 1947 he returned to Glendale, where he began to sing in local clubs and radio stations, and soon had his own television show, Western Caravan, in Phoenix. Little Jimmy Dickens guested on the programme in 1951 and wasted no time in alerting Columbia Records. Robbins initial recordings were made in Dallas and were rudimentary string-band arrangements of his own self-penned country weepers. His first two releases failed to make any impact, but the third, I'll Go On Alone, spent two weeks at the top of the country charts in early 1953, with a cover version by Webb Pierce also charting.

Even in those early days, Robbins was adventurous. In 1954 he started making forays into rock'n'roll music, adding fiddles to Arthur Crudup's That's All Right and Chuck Berry's Maybelline, as well as penning his own original rock'n'roll songs. The Marty Robbins hit-making machine got into high gear in 1956 with Singing The Blues, spending 13 weeks at number one. A year later came his first major pop-crossover success with the New York recorded A White Sport Coat (And A Pink Carnation), a self-penned teen ballad that was followed by the similarly-pitched The Story Of My Life, Just Married, and Stairway of Love. While enjoying those hits, he continued to ring the changes in the studio recording a straight country album, a collection of Hawaiian songs and an unreleased solo-guitar-accompanied set of traditional country and folk ballads.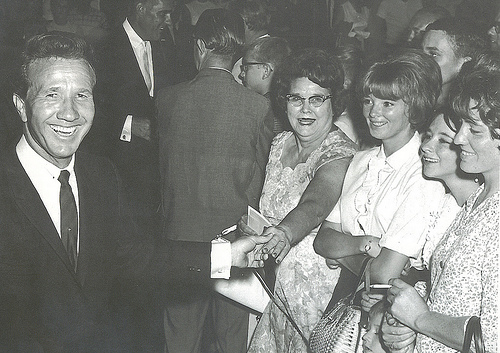 In 1959 he stretched even further with the self-penned El Paso. An epic cowboy ballad, the lyrics of which would have made a convincing western film and the rhythm of which slipped insistently along, tinged with Mexican nuances. Amazingly, it topped the country and pop charts and helped his GUNFIGHTER BALLADS AND TRAIL SONGS, become one of the first country albums to sell more than a million copies. Throughout the 1960s he continued to chart with diverse material, from the bluesy Don't Worry to the island-flavoured Devil Woman and the Mexican-styled Tonight Carmen. He also spearheaded the folk-country movement with a masterful version of Gordon Lightfoot's Ribbon Of Darkness. In the early 1960s he began actively pursuing his love of motor racing, dicing against death in dirt-track racing before competing in NASCAR championship races. While on tour in August 1969 he suffered from a heart attack which led to a bypass operation in 1970. Despite his brush with death, he continued to record, tour and race cars. While lying in hospital he wrote, My Woman, My Woman, My Wife, a Grammy winner and massive hit.

In 1972 he left Columbia Records and joined Decca-MCA Records. Though touring extensively, his singles failed to chart quite as successfully. Three years later he was back with Columbia and immediately soared to the top with El Paso City and Among My Souvenirs. He was inducted into the Nashville Songwriters International Hall of Fame in 1975 and started pursuing foreign tours. He enjoyed further top ten hits right through to 1982. That October he was inducted into the Country Music Hall of Fame. Two months later, he suffered a major heart attack, and although he had surgery, he died on December 8. In the wake of his death, his theme song to Clint Eastwood's movie HONKY TONK MAN became a top ten hit. No artist in the history of country music has had a more stylistically diverse career than Marty Robbins. He performed successfully in a dazzling array of styles, rarely followed trends, but often taking off in directions that stunned both his peers and fans. Throughout it all, he remained very much a down-to-earth country fan at heart. He loved nothing better than to sing down-home country and his vast legacy of recording is dominated by some of the finest country performances of all time.

Recommended Listening

Gunfighter Ballads And Trail Songs (Columbia 1959; reissued Columbia Legacy 2000)
A Lifetime of Song 1951-1982 (Columbia 1982)
Country 1951-58 (Bear Family box set 1991)
Musical Journey To The Caribbean and Mexico (Bear Family 1991)
Country 1960-66 (Bear Family box set 1996)
Under Western Skies (Bear Family box set 1996)
The Story Of My Life: The Best Of Marty Robbins 1952-65 (Columbia 1996)
Mr. Teardrop (Delta Xtra 2007)
Have I Told You Lately That I Love You?/I've Got A Woman's Love Hux Records 2010)
I Walk Alone/It's A Sin (Hux Records 2011)