Lisa Redford - Edge of Love
Self-released
***1/2
A firm favourite of Bob Harris, Lisa Redford writes sensitive yet evocative songs that exhibit a sense of sunshine pop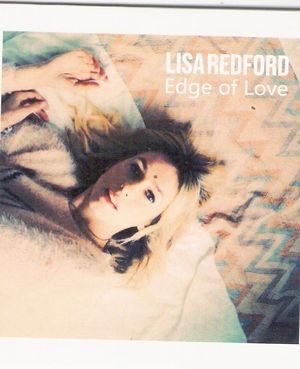 winsomeness. The music she creates, records and performs is deeply personal and engaging, reflecting her lifelong endeavour to reconcile a sense of time and place. There's a certain ethereal alchemy to this mini-album, built around a series of mesmerising arrangements. The five songs give way to one another and are very much parts of the same delightfully mellow, sweet-sounding whole. Lisa has an easy, beautifully textured voice and an achingly candid way with a lyric.
Anything But Easy has the feel of a sad love song from the 1980s which manages to wear age-old sentiments on its sleeves whilst still sounding original.
Perfect for the open road, or the warm embrace of a turntable, Let Go is a wind drifting off somewhere without expectation or pretence. The hazy, dreamy vibe of The Edge Of Love has been mixed with poppier elements and a strong chorus, stirring strong emotions. A glowing ray of warm light shining through the darkness, Alone Tonight breathes tender hope with breath-taking fragility and grace. Beautifully crafted, with its gently longing feel perfectly entwined with the song's narrative. I Just Can't Forget is a soul-tinged song featuring Lisa's silky voice crooning heartaching lyrics. Lush and honeyed but with an edge lurking underneath ... natural and effortless a moody slow burner that is quite irresistible.
An album full of sharp, sweet insight and heart-tugging hooks, the sounds of her different worlds collide to soothe your soul and give flight to your fancy. Ambient textures like cursive strings, washy steel guitar, shimmering percussion and enveloping guitars frame Lisa's vocal performances.
August 2019