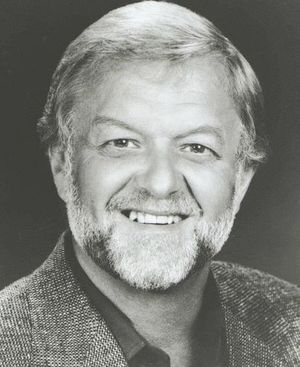 Acclaimed Nashville-based songwriter and former 1960s pop star Larry Henley passed away on December 18, 2014 in a Nashville hospital. He had been suffering from Parkinson's disease, as well as Alzheimer's for a number of years and had been admitted to the hospital ten days earlier. He was 77. Best-known for co-writing the 1980s world-wide hit
Wind Beneath My
Wings, in a career that stretched back to the early 1960s he'd penned literally dozens of songs that had been recorded by such diverse acts as the Everly Brothers, Roy Orbison, Low Rawls, Barbra Streisand, Randy Travis, Tanya Tucker, Delbert McClinton, Bobby Goldsboro, Janie Fricke, the Carter Family, Patti LaBelle, Captain and Tennille, Joe Longthorne, Perry Como, Judy Collins and Reba McEntire.
Lawrence Joel Henley was born on June 30, 1937 in Arp, Texas the son of country singer 'Kewpi' (Helen) Timms. She had performed with Cowboy Slim Rinehart on the widely heard Mexican-border radio stations XEPN and XEG. As a teenager in Odessa, Texas, Larry was a fan of Roy Orbison, who lived 20 miles away and played at local VFW's. As rock'n'roll became more popular in the mid-1950s he moved to Southern California dreaming of becoming either a movie actor or a rock star. He won a talent contest in San Diego, which got him a job as an opening act for the R&B revue The Johnny Otis Show.
Disillusionment and lack of money drove him to the oil fields of Louisiana. He toiled as a wire line serviceman in New Iberia and performed in local clubs at the weekend in pursuit of his dream of stardom. Whilst visiting relatives in Shreveport, his brother-in-law told the Diamond Head Lounge's house band, The Dean and Mark Combo, that Larry was a 'famous singer.' After being coerced onstage he was invited that night to join the band, and also offered a contract by an agent from Mercury Records who happened to be in the crowd.
Suitably impressed, brothers Marc and Dean Mathis invited Larry to join them and billed as the Dean & Marc Combo Featuring the Golden Voice of Larry Henley toured throughout the South. In the early 1960s Larry decided to try his luck in Nashville, where he linked up with Wesley Rose and Hickory Records and recorded his first singles. At this time he hadn't started songwriting and was usually recording songs published by Acuff-Rose writers including Earl Sinks (
Little Lips (Tell Big Lies)
), Boudleaux & Felice Bryant (
Just As Much As Ever
), Joe Melson (
His Girl
) and Mickey Newbury (
Eastham Prison Farm
).
The Mathis brothers also moved to Nashville and teamed up again with Larry to form a vocal trio called the Newbeats. It turned out to be a positive move, as their first record together,
Bread And Butter
, released on Hickory Records in the summer of 1964 made number two on the American pop charts and the UK top ten. Featuring Henley's stylised falsetto singing voice, which was higher than that of Frankie Valli of The Four Seasons,
Bread And Butter
gained them a gold disc and set them up for an international career. They toured the UK, Australia and across America in the company of Roy Orbison, the Rolling Stones, Gerry and the Pacemakers, The Kinks, The Dave Clark Five and emerging Motown artists such as The Supremes, Smokey Robinson, Marvin Gaye and The Temptations.
They scored further American pop hits with John D. Loudermilk's
Everything's Alright
,
(The Bees Are for the Birds) The Birds Are for the Bees
,
Break Away (From That Boy)
and 1965's
Run, Baby, Run (Back Into My Arms)
. The latter song became a Northern Soul classic in the 1970s and made the UK top ten six years later in 1971.
As well as recording and touring with the Newbeats, Larry Henley continued to release solo singles for Hickory and later moved across to Atco (
People Get Ready
– 1970), Viking (
My God And I
– 1971) and Capricorn (PIECE OF CAKE – 1975). With encouragement from accomplished songwriters Mickey Newbury and Don Gant, Larry Henley began to develop his songwriting skills. He stopped touring with the Newbeats and living in Nashville he hung out with legends like Roger Miller and Shel Silverstein, whose mastery of the word proved to be infectious.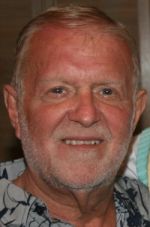 He began co-writing with Kenny O'Dell, Bill Dees, Mark Mathis and others. And when Bob Montgomery, whom he'd met at Acuff-Rose in the early 1960s, opened up his House of Gold publishing company, Larry was one of the first writers to be signed. His earliest attempts at songwriting were tunes recorded by The Newbeats and their fellow Nashville pop acts Mark Dinning, Roy Orbison and Bobby Goldsboro. His first charting single as a writer was 1972's
The World Needs a Melody
, a co-write with Red Lane, which was recorded by Johnny Cash & The Carter Family. The song was also recorded by George Jones & Tammy Wynette, Jack Greene & Jeannie Seely, Bill Anderson, The Chuck Wagon Gang and The Kingston Trio, among others.
His first number one hit as a songwriter was Tammy Wynette's 1973 version of
Til I Get it Right
. The song has subsequently been recorded by Jean Shepard, Millie Jackson, Englebert Humperdinck, Highway 101, Trisha Yearwood and more. Henley's second chart-topper was Tanya Tucker's 1975 version of
Lizzie and the Rainman
. He continued to pen country hits throughout the 1970s, the most notable being:
If It's All Right With You
(Dottie West, 1973; Tina Turner, 1979),
Come on Phone
(Jean Shepard, 1974),
As Long as I Can Wake Up in Your Arms
(Kenny O'Dell, 1978),
Why Don't We Go Somewhere and Love
(Sandy Posey, 1972; Charlie Rich, 1974),
He's A Heartache (Looking For A Place To Happen)
(Janie Fricke),
Shotgun Rider
(Delbert McClinton) as well as records by countless others ranging from Barbra Streisand to Bob Dylan.
It was in 1982 when Jeff Silbar and Larry Henley wrote and recorded the demo for
Wind Beneath
My Wings
. Both staff writers at House of Gold, they had often worked together on songs. The title came from a poem that Larry had been working on. At the time, Jeff had been taking flying lessons and thought that the title was so appropriate. Bouncing ideas back and forth they had the song finished in one day and recorded a rough demo, which they gave to publisher Bob Montgomery, along with a few other songs they'd been working on.
Taken by the song, over the weekend Montgomery then recorded his own demo version of the song, changing it from the mid-tempo version he was given to a ballad. This gave a new depth and meaning to the song, yet despite this, the song was shopped around to more than a dozen artists, who all turned it down. Eventually Roger Whittaker was the first to release the song commercially as the title track of his 1982 Nashville album, THE WIND BENEATH MY WINGS. It was also recorded by Australian artist Colleen Hewett and released by Avenue Records in 1982, becoming a minor local hit, early the following year.
More versions followed including Sheena Easton on her 1982 studio album MADNESS, MONEY & MUSIC, and her 1984 Spanish album TODO ME RECUERDA A TI. Lou Rawls was the first to score a major hit with the song, as his version peaked at number ten on the Billboard Adult Contemporary chart, and number 65 on the main Billboard Hot 100 singles chart. Gladys Knight & The Pips also released a recording of the song in 1983 under the title
Hero
, reaching number 23 on Billboard's Adult Contemporary chart. Singer Gary Morris released a country version of the song in 1983 that peaked at number four on the Country Singles chart, and also later won both the Academy of Country Music and the Country Music Association awards for Song Of The Year.
Wind Beneath My Wings
gained its greatest notoriety in 1989, when it became a number one hit for Bette Midler (from the Beaches soundtrack), and subsequently won the Grammy Award for Song Of The Year. Over the years, the song has become a bona fide 'standard,' a song so memorable and popular that it ranks among the most performed pop and country songs ever, having been recorded by about 200 artists, in practically all genres of music.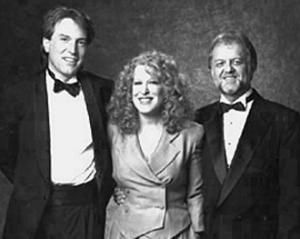 In the 1980s his songs were recorded by Delbert McClinton, Levon Helm and Irma Thomas, as well as country artists such as Willie Nelson, Eddy Arnold, Joe Sun, Razzy Bailey, Lee Greenwood and Kenny Rogers. Other big Larry Henley songwriting hits of the 1980s included
You're Welcome to Tonight
(Lynn Anderson & Gary Morris, 1983),
He's a Heartache
(Janie Fricke, No. 1, 1983) and
Is it Still Over
(Randy Travis, No. 1, 1989). Henley was the NSAI Songwriter of the Year in 1983. In 1991, Donna Summer had an R&B hit with Henley's co-written
When Love Cries
.
In 2002, for the first time in almost 25 years, he began recording and performing again. He teamed up with Bruce Channel, another one-time 1960s hit-maker-turned-songwriter and Ricky Ray Rector to form Original Copy. The trio recorded just one CD, ORIGINAL COPY VOLUME I, which was dedicated to the late Don Gant, who discovered and produced Jimmy Buffet among others. All three knew Don separately in Nashville long before meeting each other, and were among Gant's many protégés.
For years Larry Henley had been active in championing the rights of songwriters and often went to Washington to lobby for their cause. In 2012 he was inducted into the Nashville Songwriters Hall of Fame. During his varied career, Larry Henley was a pioneer of the Nashville's 1960s rock'n'roll scene and also provided Music City with some of its most iconic songs.