Jimmy C. Newman, a veteran of the Grand Ole Opry for more than 50 years, passed away on June 21, 2014 in Nashville after a brief illness. He was 86 years old. He had proved very popular in the UK during the 1970s and 1980s with his vibrant fusion of country and Cajun music.
Jimmy Yeve Newman was born on August 29, 1927 in High Point, Louisiana. As a child, he listened more to Gene Autry than the Cajun music of the area, but still included several Cajun songs in his repertoire with Chuck Guillory's Rhythm Boys, which he joined while still a teenager. He recorded several unsuccessful singles in the late 1940s for J.D. Miller's Feature label. Miller convinced Nashville legend Fred Rose to give the budding singer a shot, and he signed him to a writer's contract at Acuff-Rose. After recording four songs in 1953, released on the local Lake Charles, Louisiana Khoury label, Jimmy was signed to Dot Records and scored a hit the following year, when
Cry, Cry, Darling
reached number four on the country charts. He became a regular on the Louisiana Hayride and also on the country charts with
Daydreamin', Blue Darlin', Seasons Of My Heart 
and
God Was So Good
, all making the top ten
.
He joined the Grand Ole Opry in 1956, and the next year he scored his biggest hit, the pop-country ballad
A Fallen Star
. The record made number two on the country charts and crossed over to the pop listings. Unhappy with his Dot contract, Newman moved to MGM and scored another top ten hit with
You're Makin' A Fool Out Of Me
in 1958.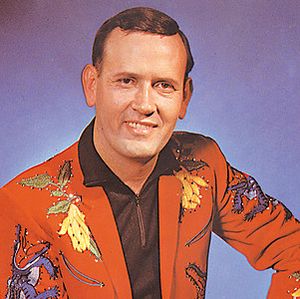 Three years later he signed with Decca Records, the beginning of long relationship that enabled the singer to integrate Cajun influences into his repertoire. Hit singles
Alligator Man
and
Bayou Talk
and the 1963 album, FOLK SONGS OF THE BAYOU COUNTRY, proved to be milestones in the popularisation of Cajun music. His band featured accordionist Shorty LeBlanc and Rufus Thibodeaux on fiddle. He continued to hit the country charts with
D.J. For A Day
,
Back In Circulation
and
Artificial Rose
, though now his recordings were closer to the mainstream Nashville Sound, with occasional Cajun influences. By the beginning of the 1970s his run of country hits dried up. Though Jimmy remained a member of the Grand Ole Opry, he moved back to Cajun music, recording Cajun albums for the La Louisianne, Swallow and Rounder labels. He kept Louisiana musicians in his band and songs like
Lach Pas La Patate
found favour with French Canadians, and a revival of
Hadacol Boogie
became popular in Louisiana, but it was as a live performer that Jimmy C. Newman made the biggest impact. Proficient with virtually any type of country material, it was with the formation of his band Cajun Country in the 1970s and a return to his Cajun roots, that Jimmy C. Newman made a big impact. With a musical style that mixed traditional Cajun with contemporary country, he built up a huge European following as he specialised in infectious and spirited renditions of
Louisiana Man, Diggy Liggy Lo, Thibodeaux and His Cajun Band, Louisiana Saturday Night, Big Mamou
and
The Happy Cajun.
Throughout the late 1970s and 1980s he toured incessantly, including many trips to Europe and the UK where he had built a sizeable following. In recognition of his many contributions to the preservation of the Acadian culture, Jimmy was inducted into the order of living legends by the Louisiana Acadian Museum in 2001.
Though he hadn't recorded as prolifically in recent years, he did release JIMMY C. NEWMAN SINGS SWAMP COUNTRY on his own Gator Man Records in 2012. Jimmy C. Newman (The 'C' stands for Cajun) placed more than 30 songs on the country charts and was a Grand Ole Opry member for more than 50 years. He last performed on the Opry on Friday, June 6, 2014 with his band, Cajun Country. In his later years, he had enjoyed spending time on his ranch in Rutherford County, Tennessee with his wife, Mae. He had been inducted into the Cajun Hall of Fame, the Cajun Music Hall of Fame, and the Louisiana Music Hall of Fame.