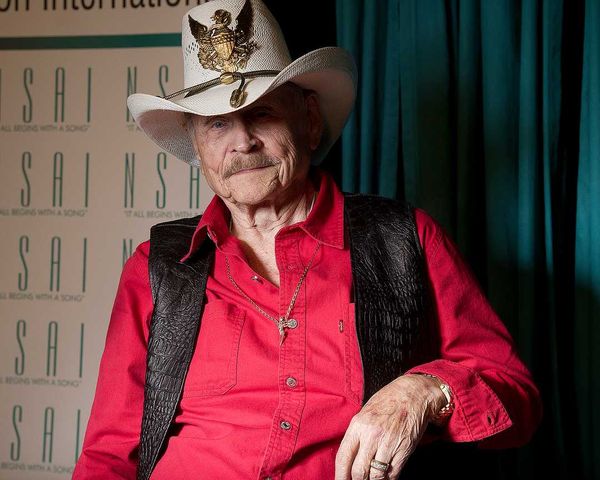 Nashville-based songwriter Jerry Chesnut, best known for penning the country classics A Good Year For The Roses and It's Four In the Morning, passed away on December 15, 2018 in Nashville. He was 87. During his long career as a Music Row songwriter, he created dozens of country hits for such wide-ranging performers as Waylon Jennings, George Jones, Del Reeves, Faron Young, Tammy Wynette, Loretta Lynn, Roy Drusky, Johnny Cash, Johnny Darrell, Alan Jackson, Porter Wagoner & Dolly Parton, Bill Anderson, Jerry Lee Lewis, Travis Tritt and Johnny Paycheck. In addition, his songs were also recorded by non country performers including Elvis Costello, Arthur Alexander, the Counting Crows, Joe Simon, Elvis Presley, Bonnie Tyler, Brook Benton, Son Volt and Tom Jones.
He was born on May 7, 1931 in Loyall, Kentucky and was christened Jerry Donald Chesnut. His father worked in the coalmines and Jerry spent much of his early life moving around the coalmining camps in Harlan County, Eastern Kentucky with his family as they worked to eke out a living. He borrowed his older brother's Sears & Roebuck guitar and taught himself to play the country tunes he heard on the radio from Nashville's Grand Ole Opry and the Midday Merry Go Round country radio show broadcast daily out of Knoxville.  
Following High School, he enlisted in the Air Force and served in the Far East during the Korean War. Upon discharge, he settled in Florida, where he worked as a conductor for the Florida East Coast Railway System. He had started to put together his own songs and perform with a band in local clubs and also appeared on local radio stations.
In 1958 he moved to Nashville to pursue some kind of career in country music. He soon fell in with the burgeoning song writing community and one of the first demo sessions of his songs was by country-soul singer Arthur Alexander, who later recorded Jerry's songs Miles And Miles From Nowhere and Another Time, Another Place.
Jerry maintained a busy schedule of song writing gaining the occasional album cut for his creations, but it wasn't until he'd been in Nashville for almost ten years that he scored his first major hit in 1967 when Del Reeves took A Dime At A Time to No. 12 on the country charts. Reeves had recorded that song plus Jerry Chesnut's Another Time, Another Place in June 1967, the following March Jerry Lee Lewis released his version of the latter song and took it No. 4 on the country charts. It was the title track of the rock 'n' roller's first bona fide country album and began a long run of country hits for the piano-playing singer. The album also included Play Me A Song I Can Cry To, another of Jerry Chesnut's excellent honky-tonk ballads.
Over the next few years Del Reeves enjoyed more chart success with Jerry's songs including Looking At The World Through A Windshield and Good Time Charley's both of which were top five country hits in 1968 plus numerous album cuts. This success led to Bob Montgomery (Del Reeves' producer and United Artists Records Nashville label chief) signing Jerry to a recording contract In December 1967. Over the next four years Jerry released six singles including Gotta Lotta Henhouse Days, On the Back Row, Small Enough To Crawl and Legend Of A Highway, all produced by Montgomery and Anything But Over You produced by Scott Turner. None made the country charts so Jerry decided to concentrate on his song writing which had proven to be much more lucrative and successful.
At the prompting of Roy Clark and others, Jerry became a regular on the Hee Haw TV Show for a couple of years, mainly writing one-liners but also making the occasional appearance. Finding it was interfering with his song writing he also gave that up. In need of a place to meet with artists and producers, Jerry purchased a building in the heart of Music Row and settled down to writing and pitching his songs.
In the years that followed Jerry became involved with, and a friend of nearly everyone in the Nashville music industry. During the late 1960s and early 1970s, he was regarded as the most versatile, productive, independent, hit songwriter of the times. For several years he licensed the release of more than 50 recordings per year. This was an average of one song per week. One particular week, he had 5 songs in the Billboard national chart and 3 in their Top Ten. In 1972, Jerry was named the Songwriter of the Year and in 1973, was acclaimed the International Writer of the Year. Jerry was the recipient of dozens of BMI Awards, 2 from ASCAP, 2 Grammy Nominations and 1 Tony, numerous Gold Records, and several Platinum ones.
Among his most notable successes were Holding On To Nothin' (No.7, Porter Wagoner & Dolly Parton, 1968), Weakness In A Man (No. 18, Roy Drusky 1968), If Not For You (No. 6, George Jones, 1969), A Good Year For the Roses (No.2, George Jones, 1971), The Wonders You Perform (No. 5, Tammy Wynette 1971), It's Four In the Morning (No.1, Faron Young, 1972), Don't She Look Good (No.2, Bill Anderson, 1972), Oney (No.2, Johnny Cash, 1972) and They Don't Make 'Em Like My Daddy (No.4, Loretta Lynn, 1974).
Another of his best-known tunes, the bluesy T-R-O-U-B-L-E was a 1975 pop-country crossover hit for Elvis Presley and would later be a No. 13 country hit for Travis Tritt in 1992. Presley, who became a good friend of Jerry's, recorded several more of his songs including It's Midnight (No.9 country hit, 1974), Love Coming Down and Woman Without Love.
Faron Young's It's Four In The Morning became a huge pop hit in the UK reaching No. 3 in 1972 and selling more than half-a-million copies. The record also made the Australian and Canadian top 10s with world-wide sales in excess of three million copies. Tom Jones revived the song in 1985 reaching No. 36 on the American country charts.
A Good Year For The Roses gained an entirely new audience in the early 1980s when punk rocker Elvis Costello recorded ALMOST BLUE, an out-of-character country album produced in Nashville by Billy Sherrill. A huge George Jones fan, Costello included his plaintive rendition of A Good Year For The Roses. Released as a single, it reached No.6 on the UK pop charts in 1982. George Jones re-recorded the song in 1994 as a duet with Alan Jackson.
In 1992 Jerry Chesnut was inducted into the Nashville Songwriters Hall of Fame. Seven years later he was inducted into the International Songwriters Association Hall of Fame. Though he more-or-less retired from active song writing in the early 1980s, he still enjoyed some success with his songs.  Bonnie Tyler recorded the little-known Love A Rolling Stone, Counting Crows and Commander Cody & the Lost Planet Airmen revived Looking At The World Through A Windshield, in 2001 George Strait recorded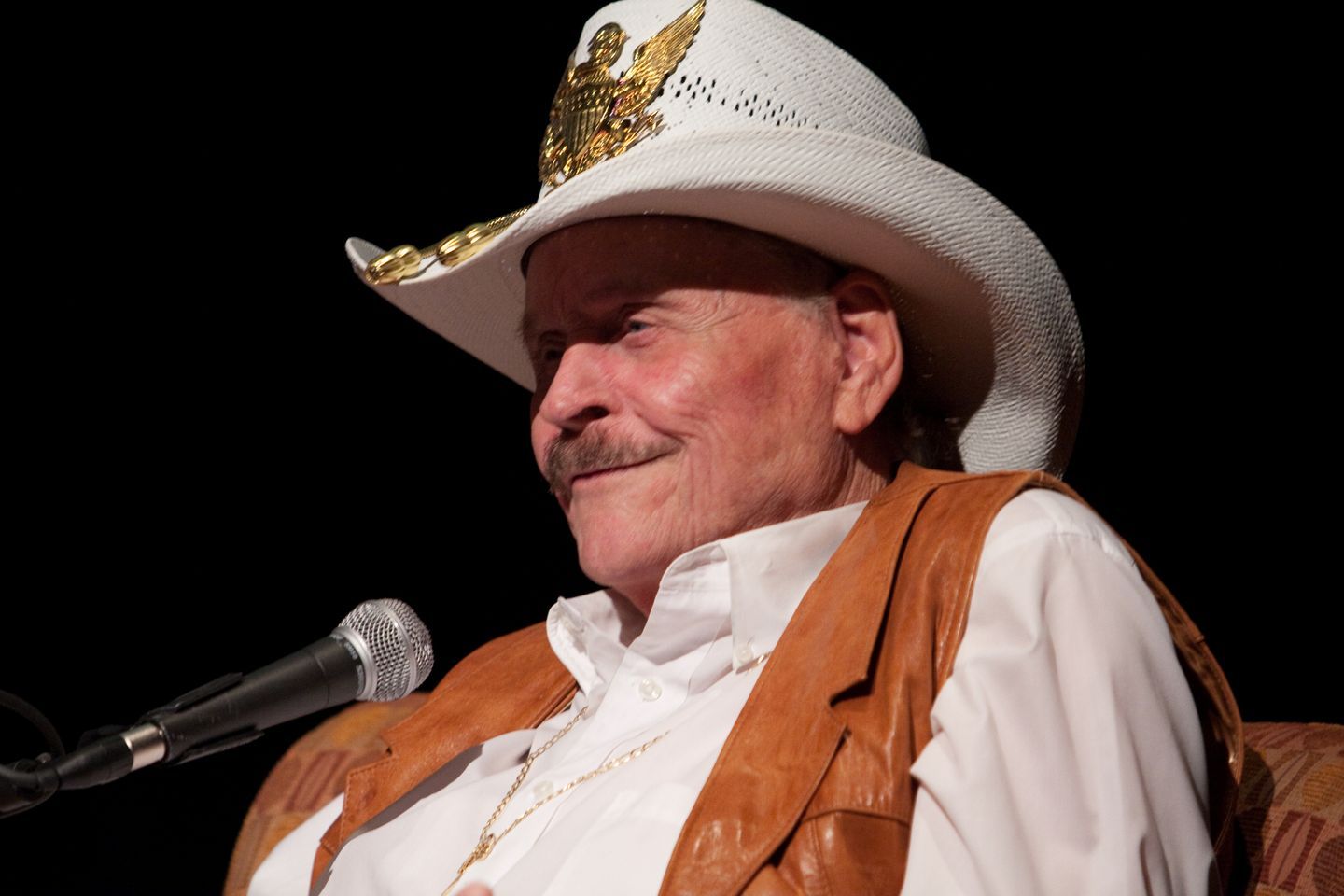 his version of the Del Reeves' hit Good Time Charleys and more recently Son Volt and Canadian country-rock band Blue Rodeo have revived A Good Year For The Roses.
In 2009, Jerry Chesnut was the subject of the Country Music Hall of Fame and Museum's prestigious salute to iconic songwriters, Poets & Prophets, during which he said: "I've written great songs after 10am, but they weren't hits… I've never written a hit after 10 o'clock in the morning."
Throughout his career, Jerry treated song writing as a job, a skilled trade that he happened to be rather good at, but he never found the writing easy. He often described it as hard work. But it was hard work that paid off in spades as over the years he created some of the most memorable country ballads of all time. A legacy that any songwriter should be immensely proud of.