Jared Dustin Griffin - Battle Cry Mercy
Self-released
****1/2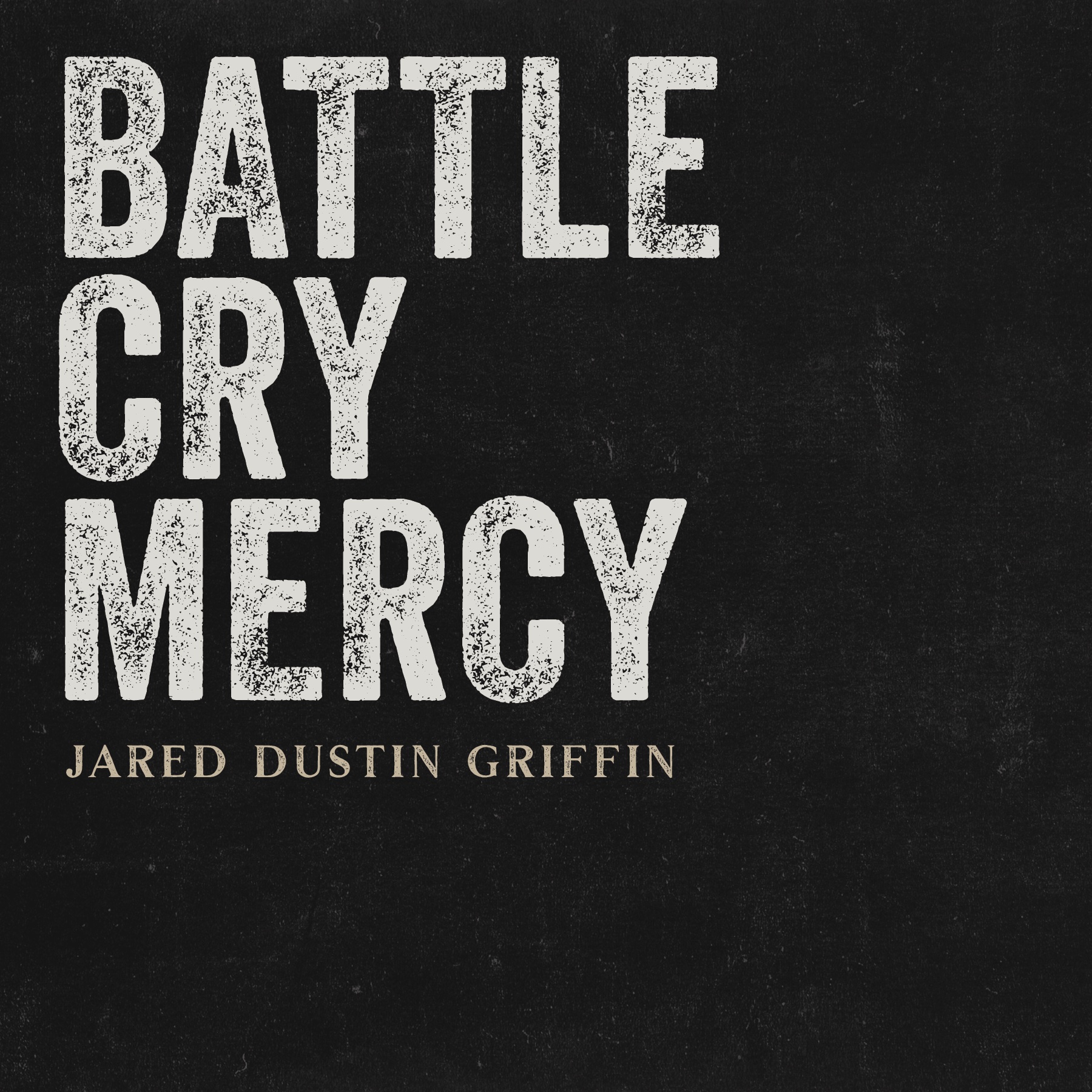 For those who don't like too much syrup on their pancakes, Jared Dustin Griffin's brand of country-Americana is sharp, unsentimental, and dipped in the spirit of the blues. His songs echo the early blues of Mississippi John Hurt, the powerful old-time mastery of John Hartford, and the straight-shooting songwriting of John Prine and Hank Williams. Nowhere in this debut solo album, however, does he flatter any of those artists with simple imitation. Rather, he seems to be interacting with his influences, bouncing seamlessly from interpretation to interpretation as he weaves his way through the ten self-penned songs. Inspiration, in Jared's case, is not something that makes him want to imitate another artist—rather, it makes him want to tap into the core of what he loves about that artist and apply it to his own music. He mixes his gravelly baritone with his inspired poetic juices and post-evangelical personal confessions that spoke directly into my soul, like a cross between Robert Johnson and Jimmie Rodgers. His own truth is all over this record, wrapping up years of hard-living, dangerous missteps, heartbreak, addiction and homelessness, into a hair-raising backwoods ambience that infuses the entire album and this tired looking man, eager to unload his woes to anyone ready to lend an ear. The result is an earthy, yet understated, sound that could have emanated from the blues clubs of Memphis, the back alleys of Chicago or the studios of Muscle Shoals, rather than the sunshine state of California.
As the title suggests, this set of songs places Jared in the midst of personal battles, and his lyrics hone-in on all manner of weaponry in his on-going fight with his personal demons and life obstacles. The confessional opener My Name Is Cannonball is the roaring bonfire you throw everything that's tied to bad memories into, but it's also the sizzling, smoky embers when the flames die down. Little Arrows opens with some fine fingerpicking guitar as it showcases his unique mix of raw-edged blues with driving stringband music aided by female harmonies as his singular phrases snap like fingers with the power to shatter bones. The jaunty Sweet Ol' Loneliness has the snap and bounce of a late 1980s New Trad track with its vibrant mandolin very much to the fore. Black & Gold has a folksy, almost sing-along vibe. You could call this front-porch music, but cranking out this kind of stuff on your front porch would have the neighbourhood in uproar.
The essence of Outpost Blues is a rich, discordant fiddle drone that bridges the mind-melting potentials of early American minimalism, Appalachian folk music, and second-hand ethnographic LPs. It's heady stuff, and yet so well done, that it not only sounds fresh, but just right for the times. He closes with Landmines, a languid, laid-back stroll through the rocky road of life. It's authentically Jared Dustin Griffin, even as he tentatively edges closer to God and Salvation to leave his sorrow and regrets back in the shadows. His truth is all over BATTLE CRY MERCY, an astonishing, explosive brand of Americana, delivered through inventive, yet rootsy musical arrangements offsetting his moody, soulful and whisky-soaked baritone vocal.
November 2023