Irene Kelley - Snow White Memories
Mountain Fever Records  
****1/2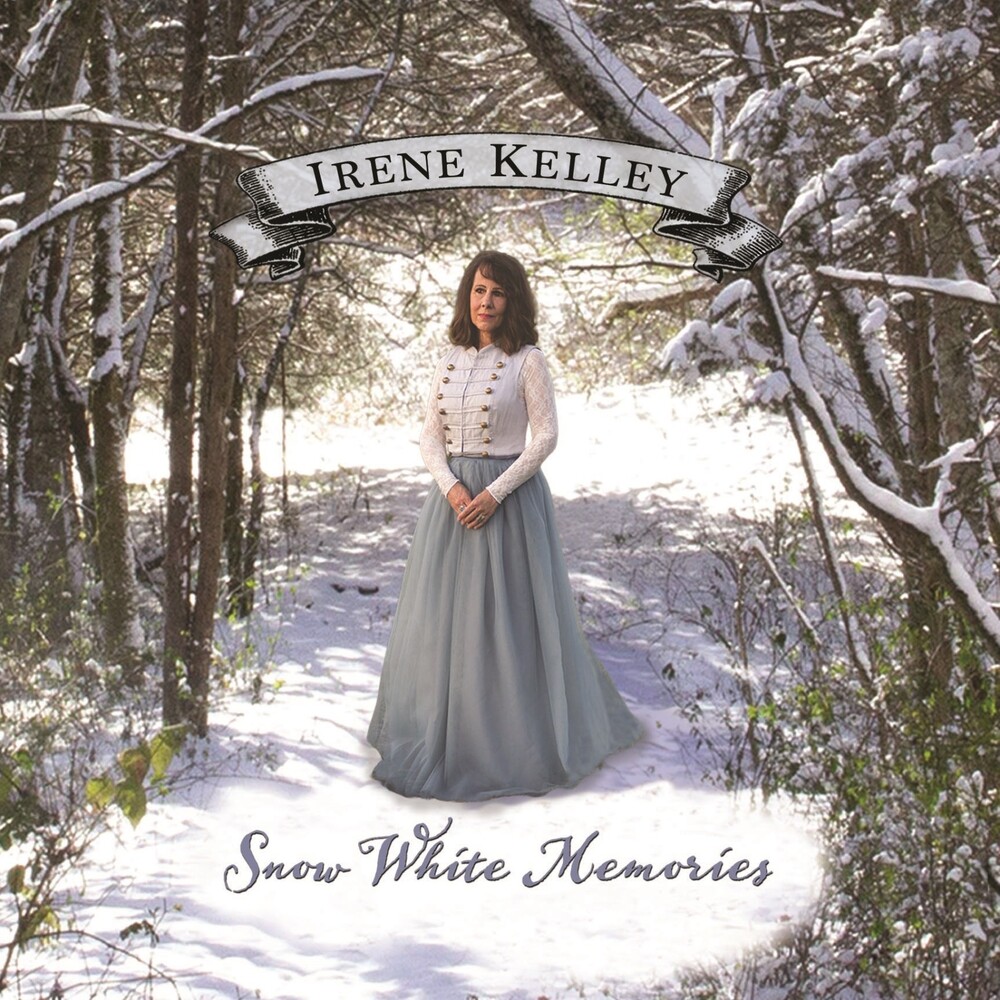 Irene Kelley is not just a country/bluegrass artist, she is a poet, one who pours every ounce of her life and feeling into her music, one who is impossible to ignore. This latest album is a collection of delicate songs that illumine the stark fragility of loss and nostalgia and its persistent, unlikely beauty … dreamy, subtly forceful country tunes with great clarity and chemistry. These are songs of inspiration, comfort and compassion, woven together with her heartstrings, and rendered as homespun homilies that convey simple truths that ought to be remembered, especially in times like these when struggle and strife tend to dominate and divide. Irene is such a natural storyteller, both in life and in her music. Her way with words is something that I admire and envy in equal measure.  It's a testament to her unique talent that an exceptional group of musicians play a role in the proceedings while creating a musical mesh that literally sweeps these songs along while providing for a series of seemingly breathtaking encounters. Yet still, the songs throughout encircle us with the warmth of Irene's diaphanous voice. 
Tender and slyly powerful bluegrass, Wild Mountain Stream is perfect when you're caught in your feelings with its lyrics of getting away from everything. Indeed, it's an auspicious intro, given the fact that the album unfolds as an ever-evolving journey, one that ebbs and flows from effusive instrumentation to songs with a distinctive folk-like finesse, a sound that's both charming and challenging along the way. Come Some Winter is a tone-setter, pulling you in and establishing the feeling of personal intimacy that runs through the album. Wistful, multi-layered and warm, this features the Kruger Brothers—Jens (banjo) and Uwe (guitar)—alongside Joel Langberg (bass) and Jody Call (cajon) with Wayne Southards joining Irene for the delicate vocal harmonies, providing more proof of Irene's ability to pull listeners into the very heart of her own stirring and distinct memories. Inspired by the Wizard of Oz, Yellow Brick Highway, driven by Bill Contreras' fiddle and Scott Vestal's banjo and sweetened by Brooke and Darin Aldridge's sweet harmonies, is a perfect example of Irene's ability to craft a new environment without overwhelming the great idea at its core.  
No bluegrass album would be complete without a train song, and Irene, along with Terry Herd and Ronnie Bowman, have come up with a gentle ride on the Carolina Special, a line that ran from 1911 until 1968. There's strength to be derived from Irene's cool vocal as it pierces the warm acoustics, a magnetic resilience that comes through with each word. The atmosphere around her—finely picked acoustic guitar, lightly brushed banjo and the lulling violin, provides a soft place to travel. Other times, that nostalgia for the way things used to be is less ebullient and more quietly contemplative, as with the stirring 4th of July In My Hometown. You don't have to be an American to get caught up in the emotion of her heartfelt memories of days gone by. This is music best paired with driving alone at night or sitting in a circle with friends, drinking, smoking, and talking. Don't forget to dim the lights.   
Bright notes open Satan Get Behind Me creating ripples of sound that whirl around one another and cascade in dazzling waves of positivity. The lyrics offer both solace and strength, all touching examples of how music and meaning can be melded together without sacrificing the impact of either. The mournful Six Feet Down is not the expected murder ballad. An Appalachian ode to a bygone romance that's now dead and buried, Irene digs deep into her soul as she reflects on the damage done to her life by an ex-lover.  On the shimmery Safe Travels My Friend, Irene's woozy vocals mesh so sweetly with the downbeat sonic mood.  A soft, stirring ray of sound washes over the ears as she offers a fond farewell to all and sundry. It makes for a lovely capper for an album that wears its heart on its sleeve.   
January 2023