Gretchen Peters - The Essential Gretchen Peters
Scarlett Letter Records/Proper Records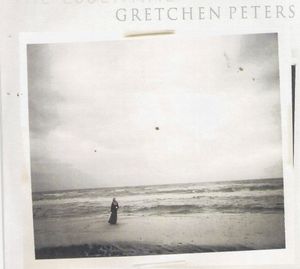 Gretchen Peters personally selected the tracks for this 2-CD set that has been released to celebrate her 20
th
anniversary as both a recording artist and a touring performer. A prolific writer, she is a relentless performer and a true artist who will continue the journey regardless of musical trends, petrol prices or the millions of other obstacles that stand in the way of an artist committed to following their own path. I feel that I've been there with Gretchen every step of the way. I was very much aware of her as a writer long before she recorded THE SECRET OF LIFE, her 1996 debut album. I first interviewed her a few weeks before that album's release, and can still recall vividly the first time I saw her perform live during her very first UK tour. It seemed that there were just a handful of us in attendance to witness her delicate, soulful melodies with poetic lyrics that embraced the room with waves of emotion. A phenomenal singer-songwriter, the focus was never too far from her beautifully evocative voice or her richly cinematic lyrics.
I am nuts over true authentic voices, ones you recognise after a half syllable. This gifted and highly individual singer-songwriter is very much her own stylist ...setting her apart from the pack and making her instantly recognisable as a hugely talented complete individualist... full of originality and diversity and the only thing predictable about her music is that one great song and vocal performance will follow another... Rather than follow the predictable collection of 'hits' or 'fan favourites', Gretchen has chosen to portray what it is that makes her tick as both a writer and singer. That's no easy task, because she's a complex woman with wide-ranging influences. There are the familiar or expected songs—
On A Bus To St Cloud, The Secret Of Life, When You Are Old
and
The Matador
—but even I wasn't really expecting to hear her bar-bones rendition of
When You Wish Upon A Star
or the haunting traditional
The Cruel Mother
. In addition, she adds rare demos or acoustic versions of songs that were covered by others like
The Chill Of An Early Fall
(George Strait) and
Independence Day
(Martina McBride). She is joined by Tom Russell for the delicate Tex-Mex styled
Guadalupe
and Bryan Adams on the passionate
When You Love Someone
.
Hello Cruel World
and
Blackbirds
showcase Gretchen's imaginative abilities to 'colour outside the lines' extending her reach far and beyond the conventional defined borders and boundaries of established genres. She is a storyteller, her characters wearing her experience... she pens with a perception of why we do what we do in a way that buries a little of each of us in the story. She takes you to the fringes of society and shows you that there is hope, and compassion. Truth telling works better through a voice like hers. Restraint isn't a word you'll find in her dictionary. She offers herself. Completely! It's the ultimate vulnerability on a silver platter.
This album is a 'must have.'An intense and sincere album from a very strong woman that directly strikes at the heart...beautiful, insightful, powerful songs from an excellent songwriter, with that voice that touches every inflection. It is a testament to her love of music and the love and support of Barry Walsh (her husband), her friends in the music community and perhaps more importantly, those discerning music fans who have 'got' what Gretchen Peters is all about and have followed her steadfastly over the years, along the way adding new converts, often one-by-one, so that now her fans base is indeed, very impressive.
www.gretchenpeters.com