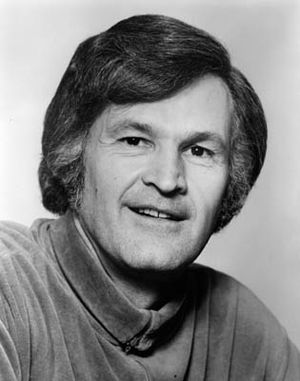 Don Robertson, a veteran country-pop songwriter, pianist and one-time pop star, passed away in California on March 16, 2015 at the age of 92. He was renowned for such classic songs as
Please Help Me I'm Falling, I Don't Hurt Anymore, Does My Ring Hurt Your Finger, I Really Don't Want To Know
plus more than a dozen songs recorded by Elvis Presley. He also enjoyed success in his own right with
The Happy Whistler
, a 1956 top ten pop hit in Britain and America. He was inducted into the Nashville Songwriters Hall of Fame in 1972.
During his long and successful career he created a powerful body of work built on miles of solid comprehensive songwriting adorned with graceful, unforgettable melodies and simple and straightforward, yet heart-piercing lyrics. In the early 1950s he brought a touch of sophistication to country music as singers like Eddy Arnold. Red Foley and Jim Reeves tried to shed the music of its somewhat 'hick' image. Yet his songs, most notably
I Don't Hurt Anymore
and
I Really Don't Want To Know
, delved into loss and regret in the same kind of honest and straightforward manner that had been such an integral part of Hank Williams' songs. In short, the songs of Don Robertson touched the traditional country music audience in the same way as ol' Hank, hitting them deep in the heart and soul. 
In many ways, Don Robertson, with his songwriting and piano skills, played a major role in the rise of the Nashville Sound and the country-pop crossover movement of the late 1950s and early 1960s. He was as important as the more recognisable record producers such as Chet Atkins and Owen Bradley and performers like Jim Reeves, Patsy Cline, Ray Price, Hank Locklin and Eddy Arnold.
Donald Irwin Robertson was born on December 5, 1922 in Beijing, China. His father, a noted physician and medical scientist (developer of the first Blood Bank), was then head of the Department of Medicine at Peking Union Medical College. His mother, herself a talented pianist and poet/playwright, noticing his interest in the piano, started him on lessons at age four. He began composing simple songs around age seven. Shortly after his family moved back to America setting up home in Chicago. Don was fascinated by all kinds of music from cowboy songs to the symphonic music that nightly issued from his father's vast record library, as well as the hymns he sang in the church choir on Chicago's South Side.
In the early 1930s, the Robertson family began spending summer vacations at Birchwood Beach in Harbert, Michigan, near the home (and farm) of the Carl Sandburg family on the dunes overlooking Lake Michigan. The families became friends. Don and Carl Sandburg's middle daughter, Helga, sometimes went horseback riding together. At the time, the three-time Purlitzer prize-winning poet and author, was working on a collection of folk songs, which later was published in a book called The American Song Bag.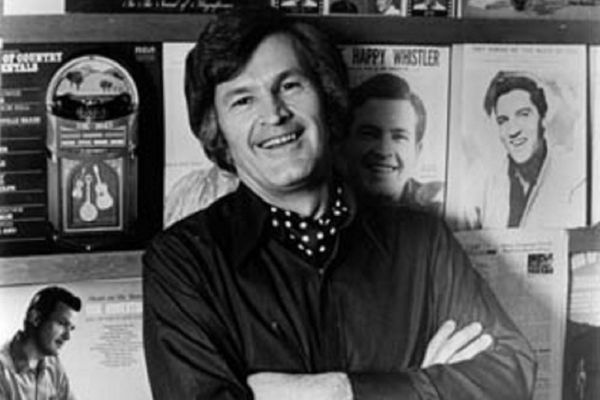 A noted singer and guitarist, Sandburg is recognised now as possibly the first American urban folk singer, accompanying himself on solo guitar at lectures and poetry recitals, and on recordings. Carl would often sing and play guitar in his home for friends and relations and he also took time out to show young Don a few chords on his guitar. This made a big impact on Don and there's little doubt that Carl Sandburg was a major influence on his future career as a songwriter, singer and pianist.
Don was totally smitten by music. In order to join the high school band (which did not use piano) he learned to play brass instruments and joined the marching band playing trombone and tenor horn. During high school and college he played piano in local dance orchestras and was earning regular money at it by age 14.
Though his family supported his music endeavours, it was assumed that he would follow in his father's footsteps (as both his brothers did) and pursue a career in medicine. He enrolled as a pre-med major and music minor at the University of Chicago, where his father was Professor of Medicine, but dropped out before completing pre-med and subsequently, through the help of musician friends, piano and organ team Harry Frohman and Dick Platt, he landed a job as musical arranger at Chicago radio station WGN, arranging for a girl's trio, the Brandt Sisters.
After the Second World War, he accompanied another girl trio, the Dinning Sisters to Los Angeles as their accompanist and arranger, marrying one of the trio, Lou Dinning. He played in nightclubs and, during the day, made demos for publishers with his wife and also worked at Capitol Records in Hollywood as a rehearsal pianist, occasionally playing on record sessions as a keyboard sideman. Both he and Lou Dinning soon had solo recording contracts at Capitol. They also recorded for the label as a duo.
Don Robertson's career as a professional songwriter began in 1953, when he began collaborating with Hal Blair. He was signed to Hill & Range Songs, a publishing company founded in Los Angeles in 1945 by Austrian-born Julian Aberbach and his business partners Milton Blink and Gerald King. After initially finding success representing Spade Cooley and Bob Wills, the company became active in the country music industry, particularly in Nashville, and at one point were reportedly responsible for three-quarters of all the music produced in Nashville.
Aberbach's brother Jean joined in the early 1950s after working for Chappell Music, and thereafter the two shared control of the company, with Jean Aberbach being based in the Brill Building at 1650 Broadway in New York City (where many music publishers were located). This publishing company was perfect for Don, whose songs tended to lean towards country music, especially with their direct connection to Nashville, which was rapidly developing as the main recording centre for country music performers.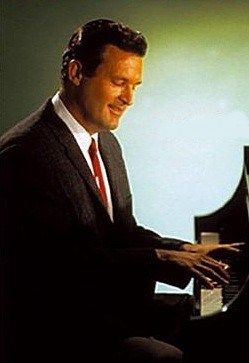 Don's first big songwriting success was with his co-written
I Really Don't Want to Know
, which became a number one country hit for Eddy Arnold in 1954, as well as a simultaneous pop success for Les Paul & Mary Ford. The near-perfect country song, it has since been recorded by more than 200 artists worldwide and been a hit several times over, most notably by Tommy Edwards (1960), Solomon Burke (1962), Esther Phillips (1963), Ronnie Dove (1966) and Elvis Presley (1971).
In 1955, the Aberbachs were responsible for setting up an unprecedented arrangement in which the publishing rights to all songs recorded by emerging rock'n'roll star Elvis Presley were split 50:50 between the Hill & Range company and Presley and his management. The Aberbach brothers established their younger cousin, Freddy Bienstock, as head of Elvis Presley Music—in effect, a subsidiary of Hill & Range. It also employed writers (including Don Robertson and Leiber and Stoller,) to provide songs for Presley's films and albums. This arrangement effectively precluded Presley from recording material not licensed to Hill & Range, from the mid-1950s through to the early 1970s.
Following the success of
I Really Don't Want To Know
, Don visited Nashville and in a writing session with Virginia-born Jack Rollins, co-wrote
I Don't Hurt Anymore
. Recorded by Hank Snow, the song topped the country charts for 20 weeks in the summer of 1954 and Dinah Washington's cover version made number three on the r & b charts that same year. Snow became a good friend to the songwriter and over the years recorded more of his songs including the hits
Ninety Miles an Hour (Down a Dead End Street)
(1963),
I Stepped Over the Line
(1964) and
The Queen of Draw Poker Town
(1965) plus several albums tracks.
Other notable Don Robertson country songs of the 1950s include
Go Back You Fool
(Faron Young, 1955),
Condemned Without Trial
(Eddy Arnold, 1953),
You're Free to Go
(Carl Smith, 1955) and
I'm Counting on You
(Kitty Wells, 1957). The latter song was the first of Don's to be recorded by Elvis Presley in early 1956 for his first RCA album. Over the years Presley was to record 14 of Don's songs, six of which were featured in the singer's movies.
Among the most notable is
Anything That's Part of You
, a love song that Don wrote for Irene, a flight attendant for American Airlines, who he was dating in the early 1960s. She was to become his second wife in 1962 and the couple stayed together until he passed away. Presley's version made the American top 40 in early 1962.
The rock'n'roll King also recorded
I'm Yours
, originally written for the wedding scene in Blue Hawaii, but eventually included on the singer's POT LUCK album and a top ten single in 1965, four years after Elvis had recorded the song.
I Met Her Today
, which featured Don's distinctive piano intro and fills, was included on ELVIS FOR EVERYONE. Elvis developed a strong friendship with Don over the years inviting him over to his house in Memphis and impromptu get-togethers in Hollywood, Bel Air and Las Vegas when Don would play piano and Elvis would sing. Don can be heard accompanying Elvis on piano, organ and electric piano on the soundtrack of the movie, It Happened At The World's Fair.
In 1955, both Frankie Laine and Les Paul & Mary Ford had pop hits with Don's
Hummingbird
. The Chordettes also scored a 1956 top ten pop success with
Born To Be With You
. As one half of The Echoes (with Bonnie Guitar), Robertson re-recorded his tune in 1960. Then Sonny James revived it as a number one country hit in 1968. Dion, Dave Edmunds, Bing Crosby, Anne Murray, Duane Eddy and The Browns are among the dozens who have subsequently recorded
Born To Be With You.
In 1960, Della Reese reached the American top 20 with Don's
Not One Minute More
.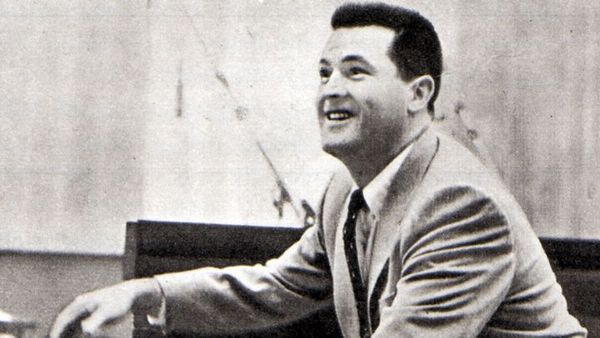 Alongside all of this songwriting success, Don Robertson was also pursuing a career as a performer in his own right. His biggest success came in 1956 with
The Happy Whistler
, a top ten pop hit in America and Britain. Although he was contracted to Capitol at the time of his biggest selling hit single, Don subsequently signed a recording contract with RCA Victor and during the 1960s released several singles including
Feather In The Wind, Stand In
and
Bobby-O
. In 1965 he recorded an album for RCA: HEART ON MY SLEEVE in which he sang and played 12 of his hit songs.
One of his most influential hits came about in late 1959 when Hank Locklin recorded
Please Help Me I'm Falling
. A number one country hit, it crossed over to the American pop charts and in 1960 became a world-wide international hit. Don's piano and voice demo on this song spawned the slip-note piano style, which was copied by legendary Nashville studio player Floyd Cramer and became known as the Floyd Cramer piano style. Cramer used this style extensively on such instrumental hits as
Last Date
and
San Antonio Rose
and built a career as country music's leading piano player and session musician of the 1960s. Skeeter Davis recorded its 'answer' song
, I Can't Help You (I'm Falling Too)
and Janie Fricke revived the song as a country hit in 1978.
Jim Reeves was another country singer who favoured Don Robertson's songs and shortly before he died in a plane crash he recorded
There's Always Me, Stand In
and
You're Free To Go
. Several of Don's songs went all the way to number one during the 1960s including
Does My Ring Hurt Your Finger
by Charley Pride on the country charts in 1967 and Lorne Greene's recording of the cowboy song
Ringo
, which hit the top of the pop charts in 1964. Also in 1964 pop crooner Al Martino had a big hit with
I Love You More And More Every Day
and it was revived on the country charts in 1973 by Sonny James.
In 1972 Don Robertson was inducted into the Nashville Songwriters Association's Songwriter's Hall of Fame. For many years he could be heard as the voice of Gomer the bear singing and playing the piano in the opening number of the Disneyland-Disneyworld Country Bear Jamboree exhibition. In the mid-1980s Don teamed up with Billy Swan (best known for
I Can Help
) and co-wrote three country chart hits for the singer—
With Their Kind Of Money And Our Kind Of Love, Your Picture Still Loves Me (And I Still Love You)
and
Yes
.
In 1984 he also arranged, performed and recorded sound tracks for two short films, in one of which he appears as a piano bar entertainer. As a session musician he played on numerous recordings for such diverse performers as Johnny Cash, Nat 'King' Cole, Duane Eddy, Chet Atkins, Waylon Jennings, Jessi Colter, Bonnie Guitar, Charley Pride, Al Martino, Kay Starr, Jack Clement, John Prine, Ann Margaret and Sheb Wooley.
To succeed in chartering a career with the kind of longevity that Don Robertson enjoyed was not solely based on awards or chart action or even sales statistics, though he had all of that and more in spades. The absolute key, the very core of his successful music career was based ultimately on the quality of the music and the continuity in which that music was created. To put it simply, you have to create a pool of music that people want to swim in and Don Robertson did just that with graceful and timeless songwriting, as he cleverly created memorable melodies and emotional lyricism and used both to disguise the profound in the simple.
Bear Family Records have released a superb Don Robertson compilation CD …AND THEN I WROTE – Songs for Elvis (BCD 16654). The album features the original song demos that Don recorded that Elvis used when he came to own record his own versions of such well-known classics as
They Remind Too Much Of You; Anything That's Part Of You; Starting Today; There's Always Me; Love Me Tonight; I Met Her Today; What Now, What Next, Where To;
and
I'm Counting On You.