Daryle Singletary Obituary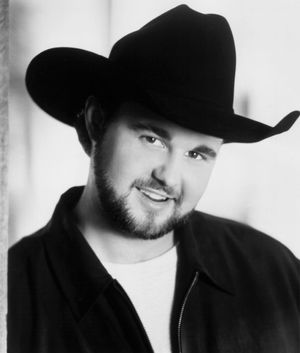 Daryle Singletary, a genuine, dyed-in-the-wool traditional country singer, passed away on February 12, 2018 at his home in Lebanon, Tennessee. He was 46 years old. His compelling stone-country vocals paired with unapologetically traditional tunes earned him a string of country hits in the mid-1990s, including I Let Her Lie, Amen Kind Of Love, The Note and Too Much Fun.
I only got to meet him once, that was in 1997 in Nashville, though I subsequently interviewed him three or four times and found him to be a true southern gentleman with impeccable manners and a genuine passion for the kind down-home country music that he had made his very own. A Randy Travis protege and a graduate of the Lefty Frizzell-Merle Haggard-Keith Whitley school of country singers, Daryle Singletary was one of the few in the renowned hat-pack that really deserved to wear one. A veteran country craftsman who emerged at the height of the New Country wave of the early 1990s, he sadly only flirted with the acclaim he so richly deserved.
He was born Daryle Singletary on March 10, 1971 in Cairo, Georgia. His father, Roger Singletary, was a postal worker, while his mother, Anita, was a hair dresser. His great-grandmother was a fiddle player and his parents were part of a gospel group that toured local churches generally singing on Saturday evenings and Sunday afternoons.
Daryle knew from a young age that he wanted to play music professionally. He won his first talent show in fifth grade and was winning them regularly in high school. He had his own band in ninth grade, which was about the time the older girls on choral bus trips were asking him to sing for them. That quickly sold him on a singing career.
Following graduation from Cairo High School, he started working odd jobs for a tractor dealership and playing in a band in Camilla, Georgia. A local print shop worker urged him to move to Nashville. He arrived in October 1990, and after a brief stint as a roadie for Tanya Tucker, he got some work singing demos and working the talent shows that dot the Music City landscape. One, at the Broken Spoke Saloon, paid $100 to the winner. Daryle took that money home for ten weeks in a row.
His roommate at the time was working on the road with Randy Travis. He took a tape with him and let the band members hear it. They in turn told Lib Hatcher, Travis' wife/manager, who soon took the fledgling singer under her wing. After a few months of answering the phone in Lib's office, selling merchandise on the road for Randy, and singing publishing demos, Daryle was signed to Giant Records, a relatively new label in Nashville.
His self-titled debut album, produced by James Stroud, David Malloy and Randy Travis, was like a breath of fresh country air with its deep-down honky-tonk roots. Though his first single, Bob McDill's I'm Living Up To Her Low Expectations, only just scraped into the top 40, the magnificent I Let Her Lie, turned out to be one of the biggest hits of 1995.
Written by the vastly underrated Tim Johnson, I Let Her Lie reached number two on the country charts. Subsequent hits from the album came with Too Much Fun (number four) and Workin' It Out (Number 50). Daryle had been singing demos for Johnson and the writer also penned two more songs for the album (Workin' It Out and Ordinary Heroes). Daryle paid tribute to his hero Keith Whitley with an impeccable version of Would These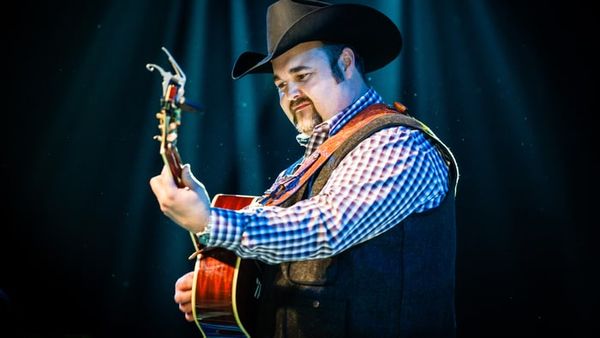 Arms Be In Your Way with harmony vocals by Rhonda Vincent, a professional relationship that would continue for the rest of his career.
With his hard-country style, Daryle Singletary brought renewed hope of a neo-traditional revival in the late 1990s. His warm, expressive baritone cut through the clutter of soundalike cookie-cutter country-pretenders and made him an instantly recognisable newcomer.
A second album for Giant, ALL BECAUSE OF YOU, was released in 1996. Although its lead-off single Amen Kind of Love became his second number two hit that year, the album's other two singles—The Used to Be's and Even the Wind—both fell short of Top 40, peaking at number 48 and 68 respectively. Daryle was co-writer on two songs (Redneckin' and That's What I Get For Thinkin') on an album full of great country songs and impeccable musical arrangements all held together by Daryle's deeply-felt stone-country vocals.
In 1997 the big Nashville record labels were in melt-down. After the boom period of 1990-96, country record sales were tapering off at an alarming pace. As a new label on the block, Giant was suffering badly, leading to the head-honchos on the West Coast to make changes. They dispensed of James Stroud and his team and brought in Doug Johnson to head up the label.
Like most of the acts on the label, Daryle felt vulnerable, as his second album had not been exactly a commercial success. Johnson was a music man, and before he made any decisions, he ensured that he got to know the acts on the roster. He saw the way Daryle worked up an audience. Whipping up audiences with his traditional country act had long been Singletary's forte.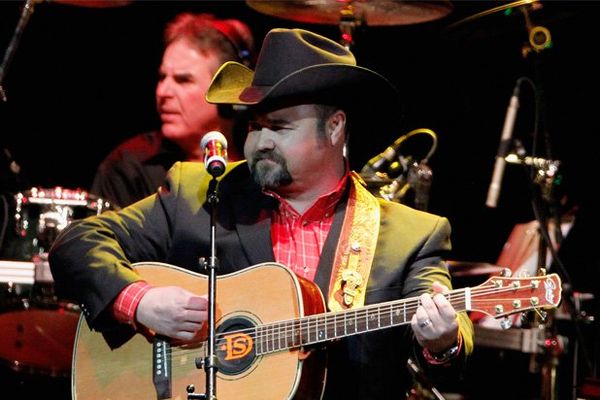 Johnson was keen to transplant that vibe into the studio and took control when it came time to record AIN'T THAT THE TRUTH, Daryle's third album released in February 1998. By now Daryle was married to Kerry Harvick, a budding singer and songwriter, who sang background vocals on the album. The lead-off single The Note was the highlight of the album. Possessing one of the best traditional country voices in the genre, Daryle put it to good use on the whiskey-soaked number. Devoid of quirks and gimmicks, it was a simple country song with well-written, heartfelt lyrics. The Note had previously been recorded on albums by Conway Twitty, Gene Watson, Doug Supernaw and Tammy Wynette, but never released as a single. Embraced by the media, and loved by the fans, it should have been a smash, but country radio decided it was too slow and sad for programming.
The song hung around the country radio charts for weeks, but never moved into the upper reaches. On the sales charts, it remained in the top ten for months, but lacking heavy radio play, failed to ignite sales for the album. Reluctantly, Johnson had to allow Daryle to leave the label, but maintained close ties with the singer.
With Johnson's encouragement, Daryle stiffened his resolve and embarked on regular road work while looking for a new record deal. The song that led him back to the studios was I Knew I Loved You, originally a hit for Savage Garden, which Daryle transformed into a compelling country number. An intriguing song, it was solidly produced and delivered by one of country's best stylists.
Signed to Audium/Koch Records, he released NOW AND THEN in the summer of 2000. He reprised some of his older hits alongside new songs I've Thought Of Everything, a co-write with his first wife Kerry and Trey Bruce, You Ain't Heard Nothing Yet and the Savage Garden song which reached number 55 on the country charts.
A second album for Audium/Koch, THAT'S WHY I SING THIS WAY, followed two years later. Held in high esteem by fellow country performers, he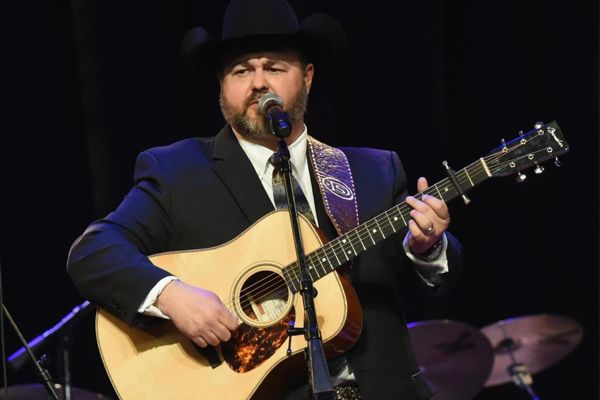 attracted such guest vocalists as Dwight Yoakam, Merle Haggard, George Jones, Johnny Paycheck and Rhonda Vincent for a series of duets on classic country songs. A fine revival of Conway Twitty's I'd Love to Lay You Down, reached number 47 on the charts and That's Why I Sing This Way, made number 43.
After Audium/Koch closed its country division, Daryle signed to Shanachie Records. His first project for the label STRAIGHT FROM THE HEART, released in 2007. was also largely composed of cover songs including duets with John Anderson (Black Sheep). Ricky Skaggs (I've Got A Tiger By the Tail) and Rhonda Vincent (We're Gonna Hold On).
In 2009, he returned to Koch under the label's new name of E1 Music. He released his next single, Love You With the Lights On in February, followed in June by the album, ROCKIN' IN THE COUNTRY. It was to be a short-lived relationship, and despite touring regularly and appearing on the Grand Ole Opry, Daryle didn't return to the studio until 2014 when he recorded THERE'S STILL A LITTLE COUNTRY LEFT, a superb collection of country tunes highlighted by the vibrant Get Out Of My Country, the reflective Sunday Mornin' Kind Of Town and the fiddle-driven Spilled Whiskey.
In 2017 Daryle recorded a long-awaited duet album with Rhonda Vincent. GRANDSTAND turned out to be a five-star duet collection featuring stunning renditions of After The Fire Is Gone, We Must Have Been Out Of Our Minds, A Picture Of Me Without You and Golden Ring.
A genuine southern, country boy Daryle Singletary and his second wife Holly were the parents of four children. He had played concerts as recently as the Friday and Saturday nights just a few days before he died. Throughout his career he maintained the same hard-core country sound that first brought him to Nashville. The onslaught of a lighter, pop-country sound that didn't suit his rich country twang meant that he was out-of-step with the Three Minute Positive Not Too Country Up-tempo Love Song Music Row formula that has dominated so much of country music over the past two decades.
Despite this, Daryle Singletary commanded a sizeable and loyal fan base. The moment you hear him, you'll know that you'll want to hear him again. And again. When it comes to genuine, hard-core country, there are few that can match the inimitable Daryle Singletary.