Band-leader, bass player and singer Bob Newman sadly passed away on Tuesday April 29. I first met Bob back in the late 1970s, and over the ensuing years met him and his delightful wife Carole Gordon on many occasions, more often than not when I booked them for shows that I promoted in Maidstone. I enjoyed the friendly banter with Bob and Carole and loved working with such professional and dedicated people. They were a down-to-earth couple, there was never any 'star' ego trips with this couple, they'd come along to present a show and they got down to work and really did 'put on a show.'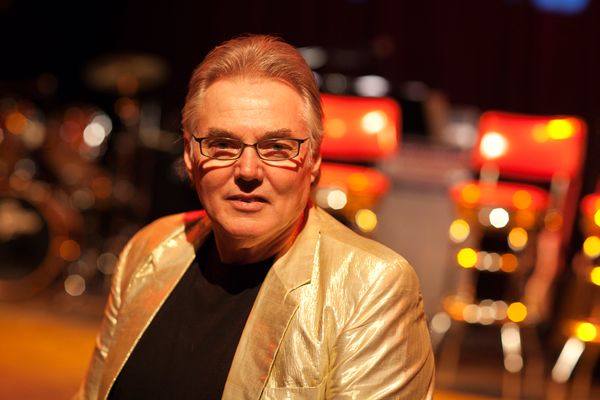 I doubt if they have ever really realised or appreciated just what they've achieved in taking quality country music to 'non-country' audiences around the UK over the past 35 years or so. They've probably appeared at virtually every provincial theatre, large or small, across the British Isles. Their Forever In Blue Jeans show remains the pre-eminent 'country musical.' It was the most entertaining and professional show of its kind, showcasing the wide breadth of commercial country music down through the years, produced by a couple who not only loved the music, but also totally understood and 'got it.'
I didn't really 'know' Bob that well. As I mentioned, I met him mainly in a 'working environment.' I believe that in his younger days he had a promising career as a football player, but a goal mouth collision ended those aspirations and so he turned to music. He released his first solo album on the Together label in 1978 and led the Together band. A couple of years later he and Carole Gordon became an integral part of the Roxon Roadshow, an ambitious all-British touring show often featuring up to nine singers and musicians in a fast-moving show that was unlike anything else that had been seen on the British country music scene.
There was also a record label, Roxon Records, and a fully-equipped recording studio based in rural Oxfordshire. Others involved in the Roxon Road Show included Drew Taylor, Barry Smith and Bob Pearce, all former members of Frank Jennings Syndicate. Bob and Carole appeared with the Roxon Road Show at the 1981 Wembley Country Music Festival. The act took the Wembley Arena by storm, proving to be one of the highlight performances of the weekend. Shortly after this the couple left the Roadshow and started working as Carole Gordon & Bob Newman, a popular duo that toured all across the UK. They were voted top British Duo for four consecutive years by the British Country Music Association and also represented the UK at the annual CMA Fan Fair in Nashville, including appearances at the Grand Ole Opry. They were featured on BBC Breakfast Time when they were interviewed by Frank Bough and Selina Scott about their Nashville trip and that was followed by countless other appearances on BBC 2's Sing Country which showed the talented twosome on the Wembley Stage amongst many star names from Britain and America. They toured with Tammy Wynette both in the UK and America and have released several award-winning albums throughout the 1980s and 1990s.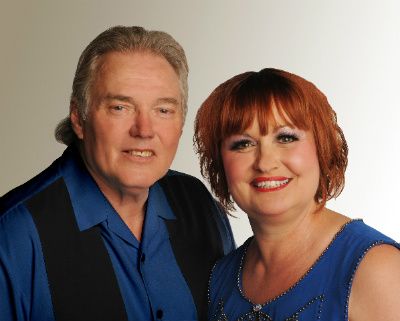 In the 1990s they put together their highly successful musical Forever In Blue Jeans. Over the years the show has featured the cream of British singers and musicians all guided by Bob Newman the show's producer and his wife Carole Gordon, the main vocalist. The couple not only appeared in the show, but masterminded the whole production, were very much hands-on in booking the show and handled publicity and media interviews. Totally workaholics, they were tireless in their efforts to make the show not only highly professional, but also a great success right across the UK.
Later Bob put together a second show to run alongside Forever In Blue Jeans. Voice Of The Heart—Karen Carpenter was Carole's brainchild and something she'd wanted to present, and Bob took to it like a duck to water and masterminded the whole show, which has proved to be equally as popular as their other musical show. Alongside these two highly successful shows, the couple continued to perform their duo shows as Carole Gordon and Bob Newman.
A true stalwart of country music in Britain, Bob Newman was one of those 'behind-the-scenes' people that are too often overlooked.  A genuine gentleman, he will be sadly missed by many thousands of music lovers across the UK.