Bob Montgomery - Obituary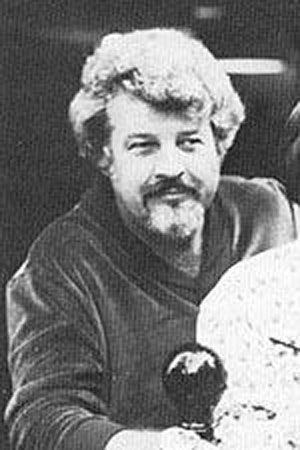 Bob Montgomery, a successful songwriter, music publisher and record producer, died on December 4, 2014 at his home in Lee's Summit, Missouri, after a long struggle with Parkinson's disease. He was 77. During a music career that stretched back to the early 1950s he worked with Buddy Holly, wrote hit songs for Holly, Patsy Cline, Cliff Richard, Wilma Burgess, Billy Fury and many others, produced such diverse acts as Bobby Goldsboro, Vern Gosdin, Waylon Jennings, Marty Robbins and Janie Fricke and was the publisher of several iconic songs including
Behind Closed Doors, The Wind Beneath My Wings
and
Rose Coloured Glasses.
I've always been interested in the guys who write the song and became aware of Bob Montgomery, the songwriter, in the early 1960s. Songs he'd written that connected with me early on include
Heartbeat
(Buddy Holly),
Back In Baby's Arms
(Patsy Cline),
Love's Made A Fool Of You
(the Crickets, Bobby Vee),
Two Of A Kind
(Roy Orbison),
Somebody Else's Girl
(Billy Fury) and
Wishing
(Buddy Holly). It was a few years after hearing these songs that I discovered Bob Montgomery's close relationship to Buddy Holly and over the years I followed his musical career, along the way being impressed by his professionalism and the quality of everything he was involved in.
Bob Montgomery was born on May 12, 1937 in Lampasas, Texas, the son of a construction worker. The family moved around as his father chased work across central Texas, finally settling in Lubbock, West Texas in 1949. It proved to be the ideal place for young Bobby Montgomery's musical aspirations. He had taken up playing the guitar and whilst attending the local junior high school he met up with Charles (Buddy) Holley, who was also a budding guitarist. By the time they were attending Lubbock's Hutchinson High School they had formed a little musical act playing hillbilly music. Initially influenced by Lester Flatt & Earl Scruggs, Buddy was playing banjo and mandolin and young Bobby acoustic guitar. They evolved the act into what they termed Western and Bop and were soon entertaining at parents' evenings, parties and local clubs and coffee-houses.
Billed as Buddy & Bob, Montgomery sang lead and Holly harmonised. They hosted their own weekly show on local radio performing a mix of their own songs like
Flower Of My Heart
and
Baby It's Love
which they'd co-written, with current country hits. They also started making demo recordings of their songs, either at a small studio in Wichita Falls or Norman Petty's studio in Clovis, New Mexico. With additional backing, these recordings would be released after Holly's death in 1959, making them commercially available some dozen or more years after they'd first been recorded.
It was Buddy Holly who made the biggest progress in the mid-1950s as the duo split up and Holly joined forces with Jerry Allison and Joe B. Mauldin to form the Crickets. As his career took off in a big way, Holly never forgot those he'd worked with early in his career. He kept in contact with Bob Montgomery and the pair continued to write songs together. Holly had become good friends with Don and Phil, the Everly Brothers and along with Bob Montgomery co-wrote
Love's Made A Fool Of You
and
Wishing
, specifically for the Everly Brothers, but Wesley Rose, the Everlys' manager, specified that they should only record songs published by Acuff-Rose, so they had to turn the songs down.
By this time Bob was working as an engineer at Norman Petty's Clovis studio working with such artists as Holly, the Crickets, Waylon Jennings, Jimmy Gilmer & The Fireballs, Buddy Knox and Roy Orbison. He also played rhythm guitar and sung backup-vocals on some recordings. He was still honing his songwriting and in late 1959 he decided to move to Nashville where he became a staff songwriter for Acuff-Rose Publishing. Several of his songs were recorded by artists signed to Hickory Records (an offshoot of Acuff-Rose), including Sue Thompson (who enjoyed a pop hit with
Two of A Kind
in 1962), Bob Luman and Bob Gallion.
  To supplement his songwriting royalties he worked as a TV repairman in nearby Madison, Tennessee. At this time, he was a neighbour of Patsy Cline, and through that connection, a couple of years later Patsy recorded his song,
Back In Baby's Arms
, which became the B-side of her 1963 posthumous hit,
Sweet Dreams
. Since then the song has been recorded numerous times, the most notable being Connie Smith, Emmylou Harris, Sissy Spacek and Bob's son, Kevin Montgomery. Alongside his songwriting successes in America, Bob's songs were also being recorded in the UK with Billy Fury scoring a top twenty hit with
Someone Else's Girl
in 1963 and Cliff Richard reaching number two with
Wind Me Up (Let Me Go)
in 1965.
Inventive and somewhat adventurous, the creative Bob Montgomery formed Talmont Music as his own publishing company in 1963. Shortly after he scored his biggest success as a songwriter with
Misty Blue
. He'd written the song with Brenda Lee in mind and took it along to Owen Bradley, Lee's producer. For whatever reason, Brenda didn't take to the song, so Bradley persuaded country singer Wilma Burgess to record it instead. At the time, Bob was far from happy, as Wilma was a little-known country singer with only one hit to her credit. Wilma Burgess took
Misty Blue
to number four on the country charts in 1966, but this was a song that had legs. It has since been successfully revived by Eddy Arnold (1967), Joe Simon (1972), Dorothy Moore (1976) and Billie Jo Spears (1976) and has been recorded by hundreds more.
Bob was gaining quite a reputation on Nashville's famed Music Row. Alongside his songwriting and publishing ventures, he'd also been working in the studios as a producer, whilst his wife, Carol Montgomery, was becoming an in-demand session vocalist behind such stars as Elvis Presley, Tammy Wynette and dozens more. Following his appointment as the head of the United Artists Records country division in 1966, Bob sold his publishing company to concentrate on his new role. At the time United Artists had lost its biggest country star with the move of George Jones to Musicor Records in 1965. Montgomery was the man responsible for rebuilding the label and taking it to new heights. 
Amongst the acts he either signed and/or produced were Buddy Knox, Del Reeves, Johnny Darrell and Bobby Goldsboro. Very much a song man, he recognised the kind of songs that had the potential for universal appeal and was instrumental in the initial success of such songs as
With Pen In Hand, The Son Of Hickory Holler's Tramp
and
Ruby Don't Take Your Love To Town
all country hits originally by Darrell on United Artists.
His most amazing master-stroke was in turning around the fortunes of Bobby Goldsboro. He'd been signed to United Artists in 1963 and since scoring a top 10 pop hit the following year with
See The Funny Little Clown
, had slowly found his pop hits diminishing. To introduce Goldsboro to country fans, initially Bob teamed him Del Reeves for the minor duet hit
I Just Wasted The Rest
whilst searching for the right song to suit Goldsboro's unique style. That song was
Honey
, a somewhat sappy ballad, which topped the American pop charts for five weeks and the country charts for three weeks in 1968. It also became Goldsboro's first major UK hit and established him in the UK, where for a time he gained a sizeable fan base. 
The Goldsboro/Montgomery relationship was highly successful. More hits came between 1968 and 1973 including
Summer The First Time
, a controversial song that failed in America, but became a top 10 hit in the UK. As well as working as Goldsboro's producer, Montgomery was also the musical director for the singer's American TV series. Like Montgomery, Goldsboro was also a skilled songwriter and they decided to jointly form their own House of Gold publishing company with plans to set-up their own record company when Goldsboro's contract with United Artists ended. At the eleventh hour Goldboro decided to re-sign with UA, which left Bob Montgomery out on a limb, as he had already quit his job at UA.
  Taking on a sizeable loan, Bob Montgomery renovated one of the houses-cum-offices on 16
th
Avenue South, part of Nashville's famed Music Row. The first writer he signed to House of Gold was Kenny O'Dell, who had enjoyed some pop success with the self-penned
Beautiful People
in 1967. O'Dell delivered the goods almost immediately providing Charlie Rich with the top ten country hit
I Take It On Home
in 1972, followed immediately with the international pop-country smash
Behind Closed Doors
just a few months later.
O'Dell proved that Bob's instincts and faith in him were more than justified as he came up with such hit songs as
Trouble In Paradise
(Loretta Lynn),
Lizzie and the Rainman
(Tanya Tucker),
Why Don't we Go Somewhere And Love
(Sandy Posey),
What I've Got In Mind
(Billie Jo Spears),
Mama He's Crazy
(The Judds) and dozens more.
Bob Montgomery went on to sign more up-and-coming songwriters to House of Gold, including Steve Pippin, Larry Henley, Jeff Silbar, Tim DuBois, Danny Morrison, Sam Lorber, Bobby Springfield, Chester Lester and Van Stephenson. Over the years these writers provided the publishing company with hundreds of profitable copyrights including dozens and dozens of hits including
The Wind Beneath My Wings
(Lee Greenwood),
Love In the First Degree
(Alabama),
Bobbie Sue
(the Oak Ridge Boys),
She Left Love All Over Me
(Razzy Bailey),
Blaze Of Glory
(Kenny Rogers),
Rose Colored Glasses
(John Conlee) and
Some Memories Just Won't Die
(Marty Robbins).   
Throughout the 1970s and 1980s Montgomery became one of Music Row's most successful producers working with a diverse array of artists across all of the major labels. As his studio work increased he set up his own Bob Montgomery Productions. Some of acts he worked with include Janie Fricke, Razzy Bailey, B. J. Thomas, Marty Robbins, Merle Haggard, Waylon Jennings, Tammy Wynette and Shelby Lynne.
Though he was renowned for his country-pop productions, often leaning towards smoother, string-laden arrangements, Montgomery also favoured hard-core country and amazed all those familiar with his work when he produced Vern Gosdin's classic CHISELLED IN STONE, which returned the singer to the top of the charts. Even now, some 27 years after it was recorded, it remains my all-time favourite country album and deservedly swept the board at the CMA's annual awards.  
By the end of the 1970s, House of Gold had emerged as the second most successful independent publishing company in Nashville, second only to Tree Publishing, which had been set up in the late 1950s. In 1982 Warner Bros. Music bought the company for a reported $3.5 million. Montgomery moved to Tree as its Director of Creative Services. When Sony Music bought Tree in 1988, Montgomery became a vice-president at CBS Records.
During his time at CBS he signed such 'New Country' acts as Joe Diffie, Doug Stone, Shelby Lynne and Collin Raye to the company's Columbia and Epic imprints. As country music evolved during the 1990s, gradually Bob Montgomery eased out of production. In 1992 he returned to music publishing setting up Noosa Heads Music with his wife Carol. Over the years the company has published several successful songs. In 2005 Bob and Carol moved to Australia to live out their retirement. Bob was diagnosed with Parkinson's Disease and the couple moved back to America in 2013 to be near their family. He passed away at his home in Missouri on December 4, 2014.
Throughout his career in the music business Bob Montgomery has gone about his work in a quiet professional manner. He's rarely if ever made the headlines, remaining very much in the background and out of the spotlight. His two passions have always been music and his family. He is truly one of the unheralded heroes of Music Row. In the past the Country Music Hall of Fame has honoured such background people as Owen Bradley, Paul Cohen, Jim Denny, Don Law, Ken Nelson, Steve Sholes, Billy Sherrill, Art Satherley, Wesley Rose, Jack Stapp and Cliffie Stone. I believe that over the years Bob Montgomery's contributions to country music as a songwriter, music publisher and record producer are just as important and valid and should be recognised by induction into the Country Music Hall of Fame.