Ben Gage - Two Singing Songs
Self-released
****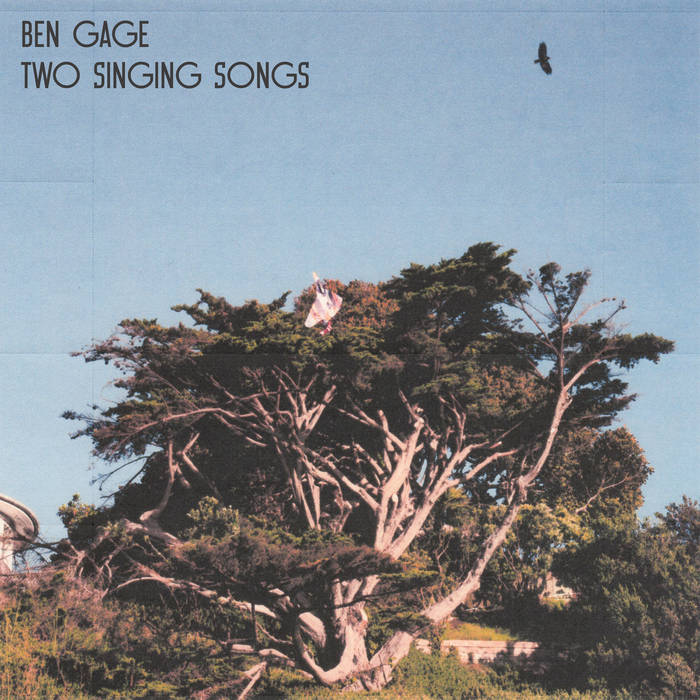 Ben Gage hails from the rust belt of Akron, Ohio, and clearly, he has been able to absorb a strong hint of blue collar roots that he and his tight-knit combo drew from when they entered the studio to do their recording. These songs sound ageless even at the outset, and while Ben and company don't veer from the template, they more than make up for that with an obvious allegiance to authenticity. Ben is a sharp, succinct, inventive, and insightful songwriter, one who can convey complex ideas with just a few words. Ben Gage is someone who's been on the canvas and got up to win the fight as he focuses on varying life themes such as the ups-and-downs of love, regret, and acceptance in a batch of songs that feels at once uncomfortably personal and universally relatable, as he proves, he has the heart and soul of a champion. A recording which explores emotions that more than likely we have all experienced, such as joy, sorrow, despair, grief, and hope. Emotionally-speaking, you won't be able to stay in one place too long as you're listening, the therapeutic nature of his music and its gorgeously soothing tones provide something that not all music can—against anxiety, claustrophobic and fear of the unknown, it restores and rehabilitates as he invites listeners deeper into his own world. 
Anyone who has ever been in love with the wrong person or fallen into the cyclical trap of an unhealthy relationship will see themself in Tie Me Down, a song about knowingly making the wrong choices … something we've all done in life at one time or another. Cold Finger Blues is an aching number that lives up to its down-and-out title with a stripped-down arrangement of fingerstyle picking, mournful harmonica and slide guitar, plus Ben's world-weary delivery of his existential blues following the departure of his loved one shortly after he's bought her a ring. There's a mesmerisng intricacy to the minor chord folk ballad understatement of Losing Steam as he outlines the way we slow down as we age, everything taking a little longer, just like a kettle or machine losing steam. Otherside is the album's true masterwork, a novel of banal regret so bleak, but so real you can't tear yourself away. Its ominous guitar steers the ship as Ben's plainspoken ruminations on life and death is a calming and tender reflection on appreciating what you have in uncertain times and … having come so close to the end … the desire to make drastic changes. 
There's a more lighthearted approach when it comes to the love embrace of the upbeat Dorothy, a song inspired by an heroic chicken, the only one of five to survive a fox attack. The pocket crafted by bassist Dan Socha and Ben's acoustic rhythm guitar allows the groove to carry the listener along. The rest of the recording is full of the same sterling vocals and music. Blue Bird is a toe-tapping ode to life's failures and setting a loved one free, Messenger Bird is a fruitless search for a former lover who doesn't want to be found and Company is a heartfelt message to friends and family that he's always available to lend a friendly ear. Ben closes the album with Wish, a wispy lo-fi ballad, in which he lays bare the life of a troubadour, hoping against hope that he still has people wanting to hear his music. His hopeful voice and his curlicued melody and fluid style washing over it like a gentle wave at sunset.
October 2023