Alex Miller - Country (EP)
Billy Jam Records
****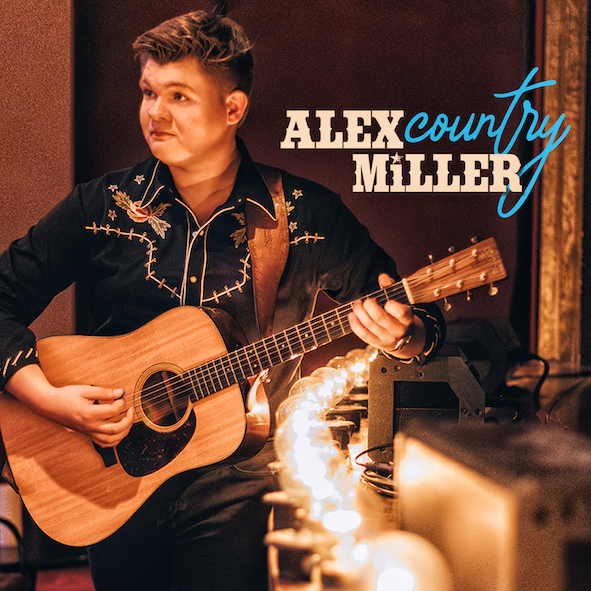 Kentucky-born-and-raised Alex Miller defined himself as an ascendant talent last year with the release of his acclaimed MILLER TIME debut album. Now comes this 5-track EP, which boldly states that his music is firmly rooted in Country … you know, the real down-home stuff … none of this hip-hop, heavy metallic rock music that's currently passed off for country by too many of today's big names. With his oak-tree baritone, easygoing delivery, and ability to turn a phrase, Alex has been delivering his traditional-sounding brand of country music to a much younger audience since appearing on American Idol a few years back. At six-feet-six, with his boyish good looks and boy-next-door charm, he is a natural teen idol, but this youngster backs it all up with genuine talent. A multi-instrumentalist (guitar, lap steel, banjo, bass) and expressive vocalist, he is also a skilled songwriter, responsible for co-writing three of these first class 'country' songs.
In an effort to cover all styles of country, it might seem at first as though he is all over the musical map, but Alex shows that he's perfectly at home on these five varied tracks. He is as equally expressive and in command on the forlorn ballads as on a full-blown country rocker … this is the best music he has so far created. Opening with Girl, I Know A Guy, with Gitjo and fiddle very much to the fore, his easy-going vocal makes it clear he's consistently upbeat, but fully committed to the form as well. Penned by veteran songwriters Walt Aldridge, Tim Rushlow and Dan Orton, this is a classy romantic message that swirls around your head on first listen and will have you humming along all day. He travels down the rural backroads for the toe-tapping Puttin' Up Hay, with fiddle and wah-wah guitar accompaniment for this comin'-of-age, farm workin' anthem with its smile-a-second cheeky lyrics.
Every Time I Reach For You once again puts Alex in the spotlight as a songwriter worthy of your attention. With Jenee Fleener's weeping fiddle setting the tone and Mike Johnson's steel guitar wafting away in the background, this is a classic honky-tonk, tears-in-yer-beer break-up song. Alex puts himself where he knows he doesn't belong, drowning his sorrows and trying to recapture something that has disappeared for good. There's a Southern rock approach to When God Made The South, a rollicking anthem to the delights of southern living. The full-bodied, metallic twang of the guitars resonates forcefully, welcoming Alex's bright, steady voice. The closing Getting' Lucky In Kentucky, with its jangly guitars and sawing fiddle, is a western-swing styled toe-tapper, in which Alex shines vocally, to end this all-too-short set on a positive, fun-loving high. 
October 2023